Hero refugee rescues plane crash victims in Germany
A half-dressed Iraqi refugee came to the rescue when a private plane crashed near his shelter in Osnabruck, Germany, on Thursday.
Hassanien Salman, a 34-year old veterinarian, had been taking a shower when he heard the crash.
Salman looked outside the former army barracks and saw the smoking wreckage. He pulled on some underwear and a T-shirt and ran outside to help.
The crash occurred not long after the small plane took off from Atterheide Airport in Osnabruck. One of the engines malfunctioned and the pilot was forced make an emergency landing at the former military barracks.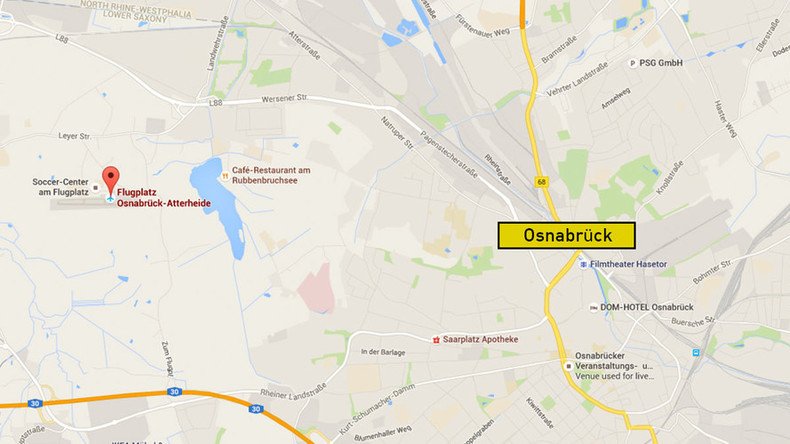 The plane was destroyed and two of the four passengers were severely injured. Two others suffered more minor injuries.
When Salman reached the wreckage, two of the men had managed to escape. The two that were more severely injured were stuck. Salman managed to put out the fire using extinguishers with the help of his roommate.
After freeing the men from the plane, Salman then treated one of the men's head injury before emergency services arrived. All of the men survived.
READ MORE: Heroic refugee saves drowning man celebrating German Carnival

The men were on a business flight to Braunschweig, NDR reports. Eyewitnesses say the plane was flying very low over houses. The aircraft was a 1989 twin engine Piper PA-34. Police are examining the wreckage to determine the cause of the crash.
You can share this story on social media: