'Mind-boggling' breast cancer therapy can make tumors 'disappear' in 11 days, doctors say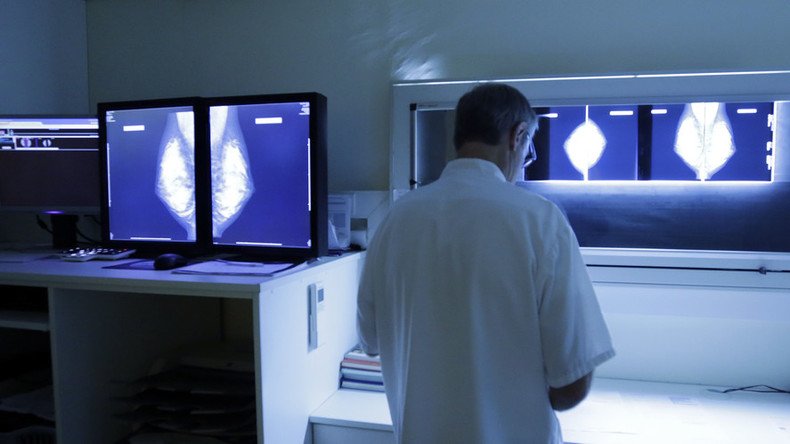 A new breast cancer cure has reportedly made tumors vanish in 11 days, with UK medics describing the results as "staggering" and "unprecedented." Of those treated, 87 per cent responded to the cure, while 11 percent saw tumors disappear completely.
During the recent European Breast Cancer Conference in Amsterdam, the UK team of doctors recently announced the results of experiments conducted at 23 British hospitals.
The initial goal of using two existing drugs (Tyverb and Herceptin) together was to shrink tumors before patients' operations, but to doctors' surprise, when they returned to remove lumps up to 3cm just under a fortnight later, some of them had disappeared.
"It was only when the pathologists were scratching around in the lab saying, "Where is the tumor?" that it became apparent there was no tumor at all," said Professor David Cameron, oncologist at Edinburgh University, as cited by British media.
The treatment was then tested on 127 participants with the HER2-positive form of breast cancer, one of the most aggressive forms of the disease.
The women were split into three groups: the first group was administered the two drugs, while the other two groups respectively received Herceptin and no treatment at all.
Nine in 10 women responded to the cure, with 17 percent seeing the tumors shrink dramatically, while in 11 percent of participants the lumps just disappeared.
"A large chunk of evolution is not about suddenly finding a new drug, it is about finding a new way to use the drugs we already have… We have found a group of people who respond exquisitely well," Professor Nigel Bundred, a cancer surgeon who led the experiment, said.
The team says this result may mean a revolution in breast cancer treatment.
"For solid tumors to disappear in 11 days is unheard of. These are mind-boggling results," Professor Bundred said.
For a moment, scientists didn't believe their eyes, and had to "run another trial to prove [the results] are generalizable," he added.
It also became evident that not only were tumors vanishing, but also an immune response was developed.
An advantage of the new treatment is that the two drugs cost about £1,500 (about $2,100) for an 11-day course.
Cancer charities have hailed the new cure, and emphasized that the results are "amazing," making it possible for cancer patients to "avoid chemotherapy and its grueling side effects completely."
"For others, their tumors may not shrink, but doctors will know either way very quickly, giving them the ability to rapidly decide on further treatment," said Samia al Qadhi, chief executive at Breast Cancer Care, adding that although this was only an early study, it has "game-changing potential."
Her reaction was echoed by fellow cancer charity colleague, Professor Arnie Purushotham of Cancer Research UK, which financed the study.
"These results are very promising if they stand up in the long run and could be the starting step of finding a new way to treat HER2 positive breast cancers. This could mean some women can avoid chemotherapy after their surgery," she said.
You can share this story on social media: