Scientists find reactor protein that could stop breast cancer spreading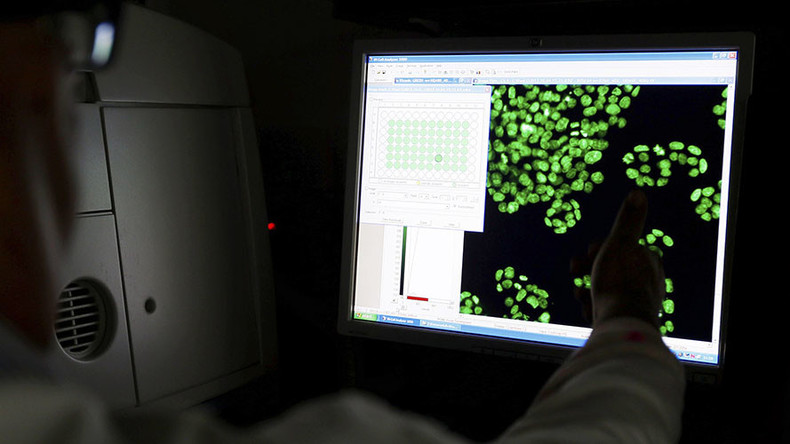 A reactor protein has been pinned down which it is hoped will help prevent breast cancer from spreading, according to a new study. The researchers believe it could be possible to successfully manipulate the protein in patients.
Building on the knowledge that tumor cells spread by entering the blood stream and latching onto the inner walls of blood vessels, researchers from the Institute of Cancer Research, London, and the University of Manchester discovered that a receptor protein called EPHA2 is responsible for whether or not tumor cells break out of vessels.
They found that when cancer cells interact with the walls of blood vessels, EPHA2 is activated and tumor cells remains inside the blood vessels. However, when EPHA2 is inactive, the tumor cells can push out and spread.
"This is important research that teaches us more about how breast cancer cells move. Research like this is vital to help our understanding of how cancer spreads, and how to stop this from happening. More research is needed before this will benefit patients but it's a jump in the right direction," said Cancer Research UK's senior science manager, Nell Barrie.
The researchers believe the finding could inspire a way to activate EPHA2 so that tumor cells can't spread.
"The next step is to figure out how to keep this receptor switched on, so the tumor cells cannot leave the blood vessels, stopping breast cancer spreading and making the disease easier to treat successfully," said Dr. Claus Jorgensen, who led the research.
Breast cancer is the most common cancer in women worldwide, with nearly 1.7 million new cases diagnosed in 2012, according to World Cancer Research Fund statistics.
The research was published in the journal Science Signaling on Tuesday.
You can share this story on social media: