Pope Francis imposes new regulations on saint-making process after financial abuses surface
Published time: 10 Mar, 2016 21:25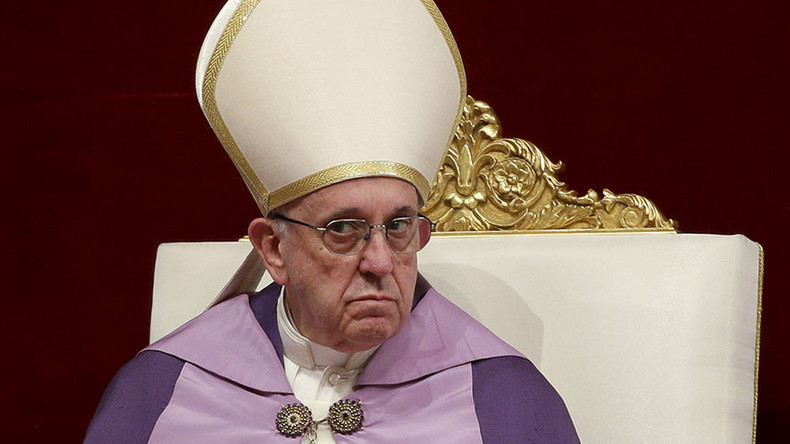 The pontiff has imposed new rules on the Vatican's saint-making process, which are aimed at making the Catholic Church more financially accountable. The move comes after monetary abuses were revealed in two books.
The new regulations will require Vatican bank accounts created for beatification and canonization purposes to be externally monitored, AP reported.
Beatification is recognition granted by the Catholic Church of a deceased person's entrance into heaven and ability to intercede on behalf of people who pray in his or her name. Canonization is the official process of declaring a dead person a saint.
The rules will also require regular budgeting and accounting to make sure that donations from Church members are being used as intended.
Each saintly cause will be assigned to an administrator subject to oversight of the local bishop or religious superior. They will also be required to keep a running tab on expenditures and donations, prepare an annual budget, and "scrupulously respect" the intention of each donation.
In addition, the administrator must approve the annual budget and send it to the Congregation for the Causes of Saints — the Vatican office responsible for reviewing saintly candidates, investigating miracles, and preparing cases for the Pope's ultimate decision.
The rules also set out a process by which each cause pays the congregation for its services in finalizing the canonization or beatification, though they do not specify how much. Once the candidate is made a saint, the congregation decides what to do with any remaining funds, which could include sending them to an account for less well-off candidates.
The push for better financial accountability comes after Pope Francis tasked a fact-finding commission with investigating Vatican expenditures. Two books by Italian journalists based on the commission's confidential findings revealed that, while the Vatican's secretive saint-making process brought in hundreds of thousands of dollars in donations for each saintly candidate, the Church had virtually no idea exactly how that money was spent.
READ MORE: 'Beyond the Sun': Pontiff to feature in very own movie
According to the books, the average cost of each beatification amounted to around US$550,000, much of which went to just a few people holding contracts to conduct investigations into the prospective saints' lives.
However, while candidates with wealthy donors would proceed through the process seamlessly, those with less wealthy fans would be left behind.
The Pope's new rules were published just days before the pontiff is due to set an official date for the canonization of Mother Teresa, who is expected to be made a saint during the first week of September as part of Francis' Holy Year of Mercy celebrations.