ISIS cell in Russian Caucasus issues threats in new video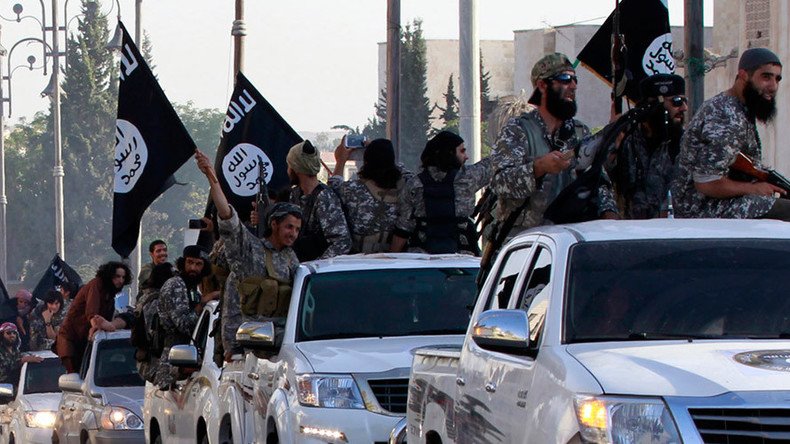 A Russian terrorist group which pledged allegiance to Islamic State has issued a video call to arms to millions of Muslims in Russia, urging them to carry out attacks against the population and government.
In the video, published March 6, a Caucasus-based branch of Islamic State (IS, formerly ISIS/ISIL) calls itself "warriors" of the group's global leader Abu Bakr al-Baghdadi. They also use Russian throughout the video, which has since been taken off YouTube, Gazeta.ru reports.
A shortened version containing just the threats is still up on the Jerusalem Post's website.
The complete version reportedly starts with footage of a car bomb being detonated recently by a jihadist in Dagestan, a republic in southern Russia.
The terrorists describe the myriad ways in which they want Russian Muslims to rise up against the country's government and carry out attacks on civilians. A black banner appears in the background as the six men of Caucasus descent issue threats.
The group, which declared its allegiance to Abu Bakr al-Baghdadi in June of last year, talks about not having its own piece of land to practice its form of Sharia within Russia, and sees this as a call to arms. Abu Yasser, one of the men speaking in the video, also talks of the group's intention of expanding its Russian territory.
READ MORE: Al-Nusra militants in Syria shell Turkey to prompt return fire – Russian military

Aside from threats issued in several languages, the footage also shows an alleged Russian special agent being executed. No official confirmation of this exists, however.
You can share this story on social media: