Turkey shelling Syrian Kurdish militia in northern Aleppo - YPG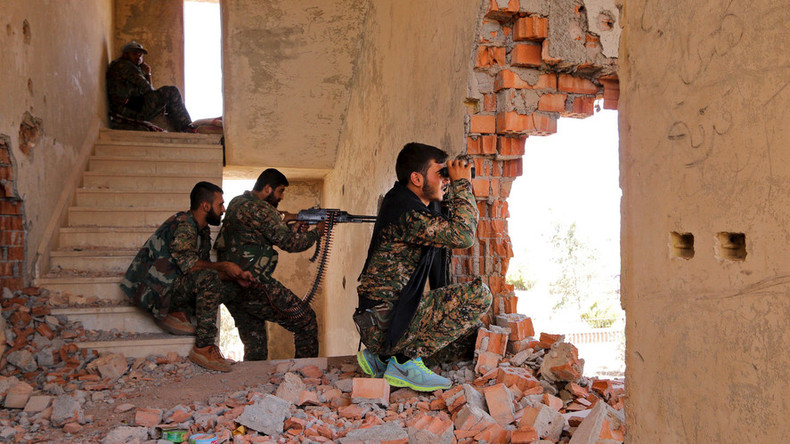 Turkey has been shelling Kurdish forces in Syria's northern province of Aleppo, Syrian Kurdish militia, YPG, said.
Several YPG members were wounded as Turkish shells hit the town of Tel Rifaat on Monday, Redur Xelilm YPG official, told Reuters.
Earlier this week, the Russian Defense Ministry chided Turkey for ceasefire violations in the Syrian provinces of Aleppo and Idlib.
Ankara continues to shell Kurdish forces in Syria, hampering their operations against Al-Nusra terrorists, and at the same time funneling supplies to militant-controlled areas around the border, the ministry said.
Earlier on Monday, Russian Deputy Foreign Minister Mikhail Bogdanov urged the international community to react to the shelling of the Kurds by Turkish forces.
"We're constantly raising these issues. They are already being discussed in Geneva, and in individual cooperation formats under the aegis of the UN," Bogdanov said.
On Monday, the Russian Defense Ministry also said that Al-Nusra jihadists in Syria shelled Turkish territory on Sunday.
The militants aimed to provoke the Turkish military to return fire and bring troops into Syria, which will inevitably lead to disruption of the peace process in the country, the ministry said in a statement.
READ MORE: 'We are afraid but won't leave our land': Syrian Kurds who survived Turkish shelling tell RT
You can share this story on social media: