Iranian 'sanctions-bypassing' billionaire Zanjani sentenced to death for graft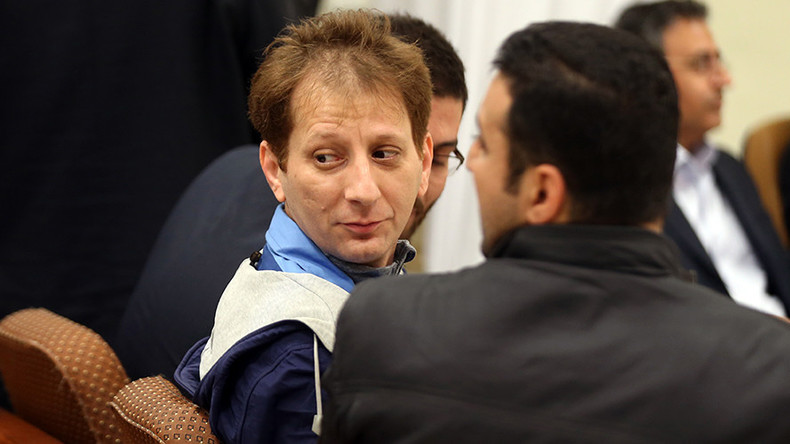 Businessman Babak Zanjani as well as two of his accomplices have been sentenced to death for embezzlement in Iran. Zanjani says he has knocked together his fortune by selling Iranian oil bypassing anti-Iranian sanctions lifted earlier this year.
"The court of first instance... sentenced the three defendants to death," judiciary spokesman Gholamhossein Mohseni Ejei announced during a weekly news conference, as quoted by Reuters.
The defendants were sentenced to death for "spreading corruption on earth" – a term used in the Iranian Penal Code to refer to a person who contributes to spreading and expanding corruption in the world. They were also forced to settle their debts to the state-run National Iranian Oil Company (NIOC) and to pay a fine amounting to a quarter of the sum they laundered, MEHR News Agency reports.
Now the defendants have an opportunity to appeal the verdict.
Babak Zanjani, 41, one of the richest Iranians, is known to have made his fortune selling oil at a time when Iran was under western sanctions because of its nuclear problem. He amassed a fortune of $10 billion, the tycoon once told an Iranian magazine.
Since 2010 he had been using web companies in the United Arab Emirates (UAE), Turkey and Malaysia to sell millions of barrels of Iranian oil on behalf of the Iranian government.
Zanjani was arrested in December 2013, a day after President Hassan Rouhani ordered the government to fight "financial corruption", especially "privileged figures" who had "taken advantage of economic sanctions".
After the billionaire's arrest a judicial spokesman said that Zanjani "received funds from certain bodies ... and received oil and other shipments and now has not returned the funds," according to Reuters. Prosecutors accused the tycoon of owing the government more than $2.7 billion for crude sold on behalf of the oil ministry.
The anti-Iranian sanctions including oil embargo imposed in 2012 by the western countries, were lifted this January after the so-called nuclear deal had been signed in July, 2015. The agreement guaranteed that Iran would not use its nuclear program for military purposes.