South Korean geneticists to try clone extinct Siberian lions
Published time: 6 Mar, 2016 03:00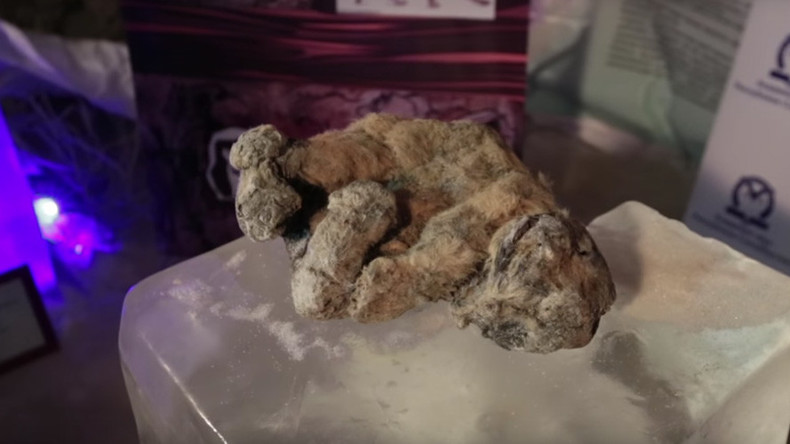 A South Korean researcher, who was once declared a "supreme scientist" has assumed the task of bringing Ice Age lions back to life, by using DNA from two 12,000 year old cubs which have been found phenomenally well-preserved in Siberia.
The frozen animals, nicknamed Uyan and Dina after the river where they were uncovered, date back thousands of years. They were located by a group of researchers who had originally been looking for mammoth tusks in Yakutia, eastern Russia, late last year.
South Korean geneticist Hwang Woo-suk has now reportedly taken up the mantle of responsibility and hopes to have the extinct creatures cloned in the not too distant future.
The scientific expert, previously embroiled in a huge scandal involving falsified embryo research, traveled to the Yakutian Academy of Sciences to take samples of the cub, Dina.
According to the The Siberian Times, the South Korean has been forced to use fewer cell samples than he initially wanted.
Russian researchers currently conducting investigations into the phenomenally-well preserved cubs are keen to keep much of the DNA intact, in the hope that future gains in technology will yield greater scientific results.
It's for this reason that the animal known as Uyan is being kept completely intact.
"We intend to keep it for the future. The methods of research are constantly being improved, about once a decade there is a mini-revolution in this area.
"So we will do everything possible to keep this carcass frozen for as long as possible," said Dr Albert Protopopov, head of mammoth fauna studies at the Yakutia Academy of Sciences.
Following the discovery of the two-to-three week old creatures, Dr Protopopov reported how radiocarbon analysis and molecular examinations would be carried out to find out more about the "origin of cave lions and their kin."
Woo-suk's research has also seen him try his hand at cloning the woolly mammoth, leading him to try rebuild the large animal's DNA structure. The goal has been to create an embryo which would eventually be implanted in an elephant, which is the mammoth's closest living relative.