Cool for cats: Ancient frozen lion cubs found in Siberian glacier may be cloned (PHOTOS)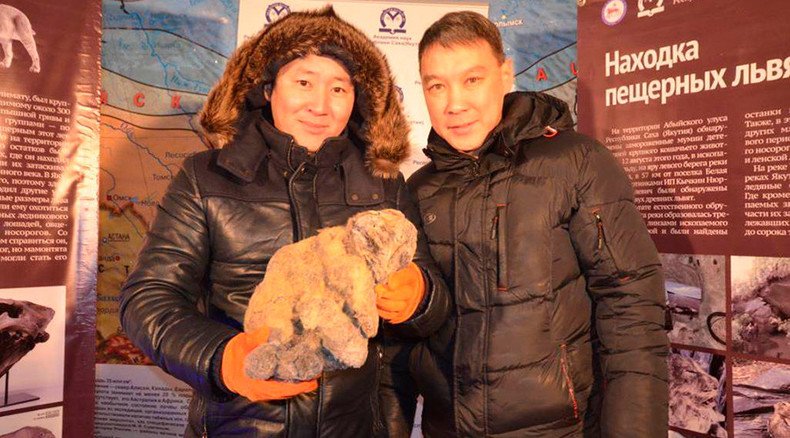 Russian researchers have come across a truly unique finding of two frozen, perfectly preserved cave lion cubs in Siberia whose DNA may be cloned in the future.
The Yakutia Academy of Sciences unveiled the two cubs of the ancient predator that became extinct more than 10,000 years ago, and held a press conference where they shared the details of their discovery on Tuesday, November 17.
READ MORE: 10,000 yo cave lion cubs found in Siberia go on show
"Since the soft tissues of the cubs are practically not damaged, our scientists believe it might be possible to clone them. We'll see how it goes in a couple of years," the academy told TASS news agency.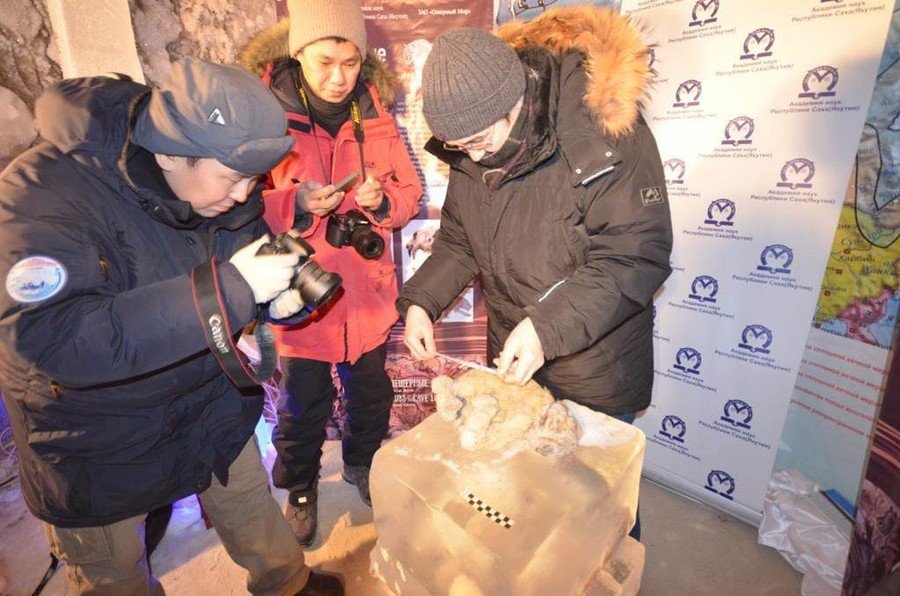 Collectors who were looking for mammoth tusks in the Abyysky District, in Yakutia, in Eastern Russia, unearthed two carcasses of furry animals. The photos of the discovery were later sent to experts for examination - and it was confirmed that these were cave lion cubs.
The deep-frozen kittens then turned up in a lab in Yakutsk, where scientists looked for pathogenic bacteria and infections such as Siberian plague but found nothing dangerous.
The cubs, dubbed Uyan and Dina after the Uyandina River where they were found, might be only two or three weeks old - since their teeth hadn't even started to poke out of their gums, said Albert Protopopov, head of the mammoth fauna studies department of the Yakutia Academy of Sciences. The cubs are still to undergo a whole lot of check-ups and studying.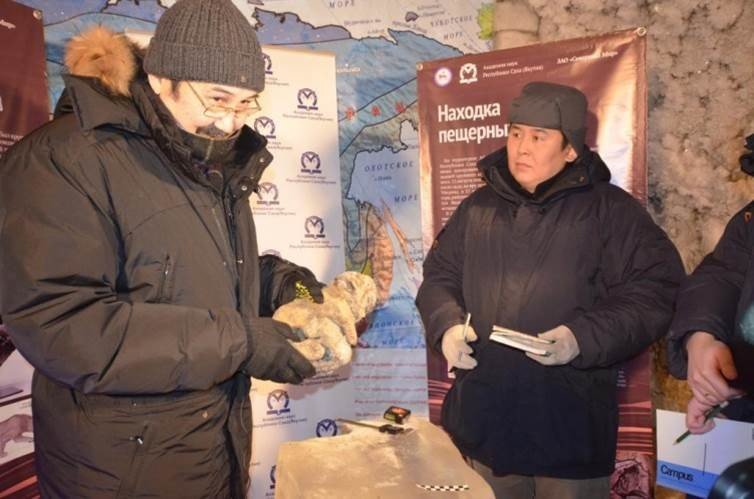 "We will conduct computer-based and radiocarbon investigations, genetics and molecular examinations of the DNA, and inspect the cubs' internal organs. This complex research will tell us a lot about the origin of cave lions and their kin group," he added.
The cubs were probably left alone in their den and suffocated when covered by a landslide. The den was thus never affected by weather until this year's flooding that exposed it to scientists.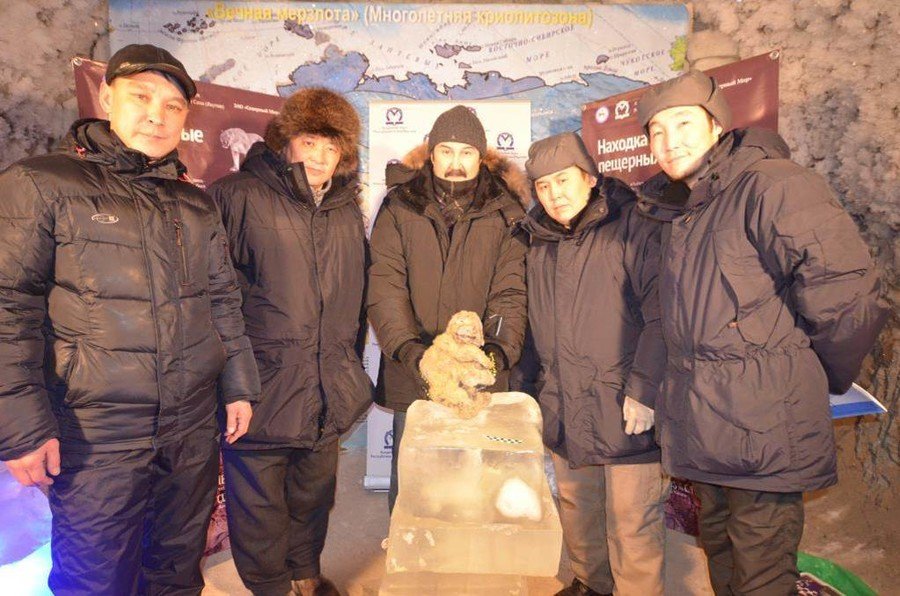 The researchers hope further studies will cast light upon the cave lions' descent and causes of their extinction. As for now, they are focusing on inspecting the cubs' organs and DNA.
READ MORE: Real-life 'Jurassic Park'? Siberian lab set to clone extinct mammals
Next year, researchers not only from Russia but also Japan, Korea and the US will most likely take part in the investigation at the site in the Abyysky District in an effort to find one more cub or a she-lion.
You can share this story on social media: