ISIS dig countless tunnels underground captured cities (VIDEO, PHOTOS)
Kurdish forces recapturing cities from Islamic State in Iraqi Kurdistan have discovered incredible tunnel networks, which jihadists use as escape routes.
In the Yazadi city of Sinjar, recaptured by Kurdish Peshmerga militia from Islamic State (IS, former ISIS/ISIL) last December, 70 tunnels have already been discovered.
"There is a tunnel under every alley, street and public building that remains intact," the International Business Times quoted Wais Faiq, head of Sinjar town council, as saying.
The narrow, less than a meter wide tunnels could be made as deep as nine meters under the surface. They are equipped with electric lighting and basic amenities. Some say they are rigged with explosives.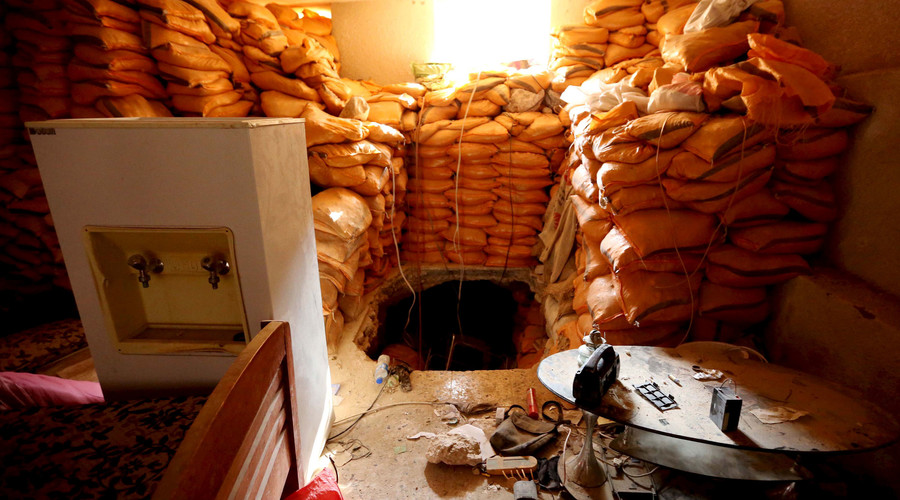 IS militants have dug so many tunnels and trenches in the city that "they completely destroyed the infrastructure of Sinjar," Faiq said.
The jihadists also construct heavily fortified underground facilities, which they use as command and communication centers, as well as arms depots.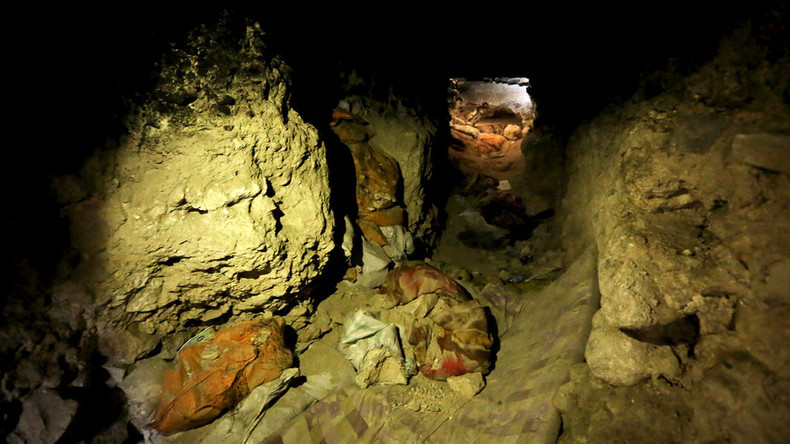 After the Russian Air Force began its campaign in Syria on September 30, drones monitoring the effectiveness of the airstrikes captured video of some terrorist underground facilities being hit with precision airstrikes. These facilities were stuffed with so many munitions and explosives that once detonating after direct bomb hits, the contents went hundreds of meters up into the sky.
A correspondent for RT's Arabic channel, Ashraf Al Azzawi, traveled to Iraq's Al Anbar province where heavy fighting with jihadist continues. His crew was flying over abandoned IS positions near the city of Fallujah, Islamic State's main stronghold in Al Anbar province.
They managed to film entrances to some of the IS tunnels.
"We're now in the region of Al Madiq, which has seen bloody battles with Islamic State. Here we can see ISIL positions, they have tunnels running all across this region. ISIL fighters have now fled the government strikes and left the area," Al Azzawi reported.