Monsanto threatens to quit Indian GM-cotton market if govt cuts its royalties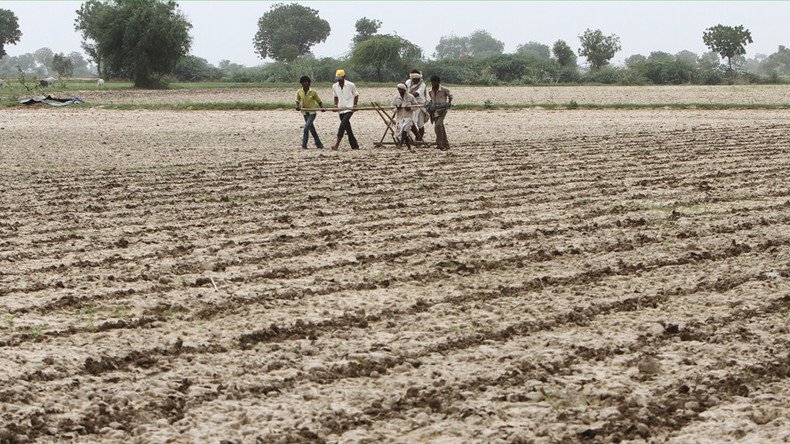 American agrochemical giant Monsanto has threatened to pull out of India and hold back new genetically modified cotton technologies if the government continues its "arbitrary and potentially destructive" interventions that seek to cut the company's royalty fees.
Last year the Indian government issued an order to control cotton seed prices effective from the 2016-17 crop year. In a ruling, the antitrust regulator, Competition Commission of India, accused the GMO giant of potentially abusing its dominant position on the market. The Agriculture Ministry set up a special committee tasked with implementing brackets for seed price along with royalty fees, after the completion of an investigation into the matter.
Mahyco Monsanto Biotech (MMB), a joint venture with India's Mahyco, licenses its products to a number of local seed companies in exchange for royalties. The company also sells seeds directly though the local licensees.
All in all the US subsidiary control some 90 percent of the market, as the agricultural biotechnology corporation serves over seven million cotton farmers in India.
However the new government commission is keen to reduce the price of the crop after local seeds companies filed complaints that MMB was charging high fees to sub-license BT cotton seed technology since 2002. The government is reportedly planning to reduce the royalties of its genetically modified cotton seeds by 70 percent.
Monsanto has challenged the government order in Delhi High Court which asked the American monopolist to pay compensation to farmers, threatening to leave the Indian market.
"If the committee recommends imposing a sharp, mandatory cut in the trait fees paid on BT-cotton seeds, MMBL will have no choice but to re-evaluate every aspect of our position in India," Monsanto India Region CEO Shilpa Divekar said.
MMB argues that the government committee has no authority to determine the trade fee between Monsanto and local companies. Divekar threatened that the move to control private contracts will result in pulling out new technologies in India as the government regulations threatens the profitability of investments made in research activities.
"It will be difficult for MMBL to justify bringing new technologies into India in an environment where such arbitrary and potentially destructive government interventions make it impossible to recoup research and development investments focused on delivering extensive farmer benefits and where sanctity of contracts is absent," she said.
You can share this story on social media: