F16s and 400 troops: Danish govt wants to expand its military mission in Iraq & Syria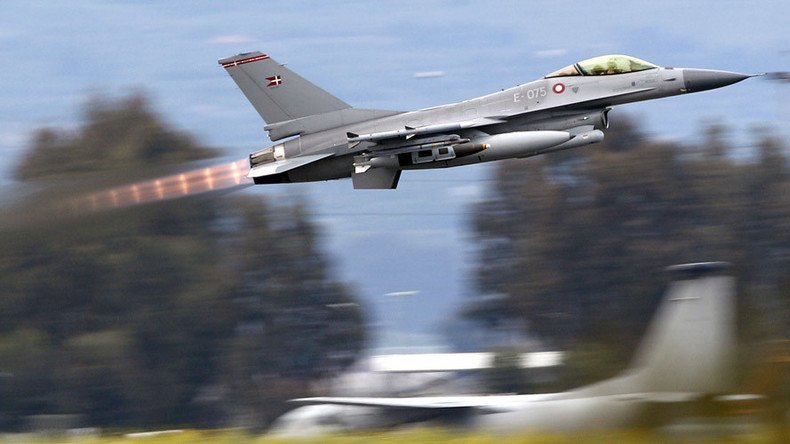 Denmark wants to deploy F16 fighter jets, C130J transport aircraft and 400 troops in Iraq and Syria to fight Islamic State (IS, formerly ISIS/ISIL), Prime Minister Lars Lokke Rasmussen has announced. The parliamentary vote has been set for April.
"We need to fight ISIL with focus and great force as it is unscrupulously terrorizing and killing innocent men, women and children," the Prime Minister said as cited by The Local.
The Danish parliament is going to vote on the government's proposals in two separate readings on April 1 and April 19, according to Reuters. The main Danish parties have already expressed their support for expanding the military mission at a cross-party committee meeting which also included defense and the foreign ministers.
Under the proposal, Denmark is to send F-16 fighters, C130J transport aircraft and 400 troops including 60 special operations forces and support staff that will join the military campaign against IS by the middle of the year.
The Defense Ministry said in a statement that Denmark would become one of the highest contributors per capita in the anti-IS campaign. It also added that Danish involvement would not be limited to only military operations.
"The fight against ISIL will be long and the terrorist organization's horrible ideology cannot be defeated with military means alone," the statement said, as cited by Reuters.
"Therefore the government will also increase efforts along the civilian track – stabilization of liberated areas, stopping ISIL's financial sources, stopping foreign fighters and counteracting ISIL's propaganda," it added.
The initiative of the Danish government seems to be a response to the US' calling on Denmark to step up military efforts against IS and Defense Minister Peter Christensen's promise to US Secretary of Defense Ash Carter that the country would contribute to the fight against IS wherever needed.
"The fight against ISIL is one of our top priorities right now, and Denmark has always been a key contributor to the effort," Danish defense minister Peter Christensen said in an interview with Kongressen, adding that he hoped that Denmark would deploy its "contribution" to Iraq – and possibly Syria – sometime in 2016.
Denmark joined the US led anti-IS coalition in October, 2014 and sent seven F-16 fighters which carried out 547 missions over northern Iraq and dropped over 500 bombs. In August, 2015, the jets were returned in Denmark for repairs.
You can share this story on social media: