Need a dog? Write to Putin: Girl gets pooch after asking Russian president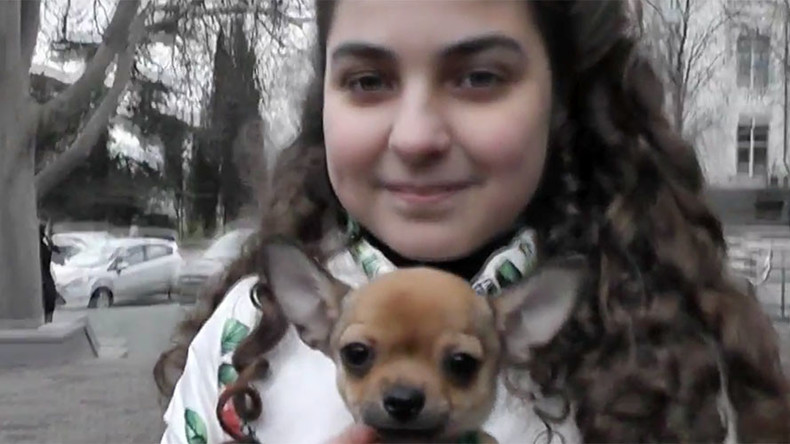 An 11-year-old in the city of Sevastopol in Crimea has sent a letter to Vladimir Putin, telling the president she wanted a dog. Now she has become the happy owner of a chihuahua.
"I wrote: 'Dear Vladimir Vladimirovich Putin! Please give me a chihuahua as a present,'" Alina Zykova told local media. The girl had watched the president giving presents to other children on TV, and decided to ask him to make her wish come true too, her mother added.
READ MORE: Holiday spirit: 12yo girl asks Putin for husky puppy for New Year…and gets it!
The family who moved to Sevastopol from the Donetsk region in Ukraine because of the girl's health (doctors recommended her to stay away from coal mines), received a phone call from the local government.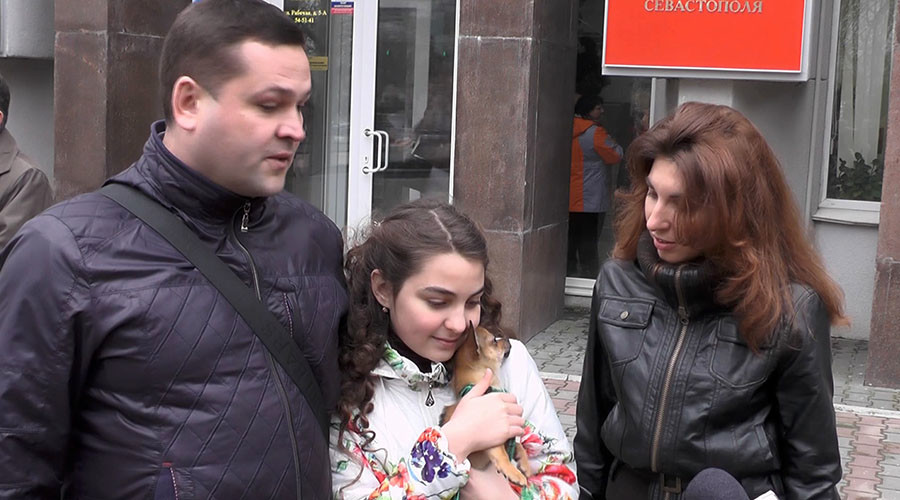 "We were told that the authorities had been asked by the president to fulfill our daughter's request. At first we didn't believe it was possible," the woman said, after the family was presented with the dog by local authorities on Friday.
The chihuahua named Amber Harry came complete with a veterinary passport, a membership card for a Russian dog club, as well as pet food and a certificate to get him dog clothes.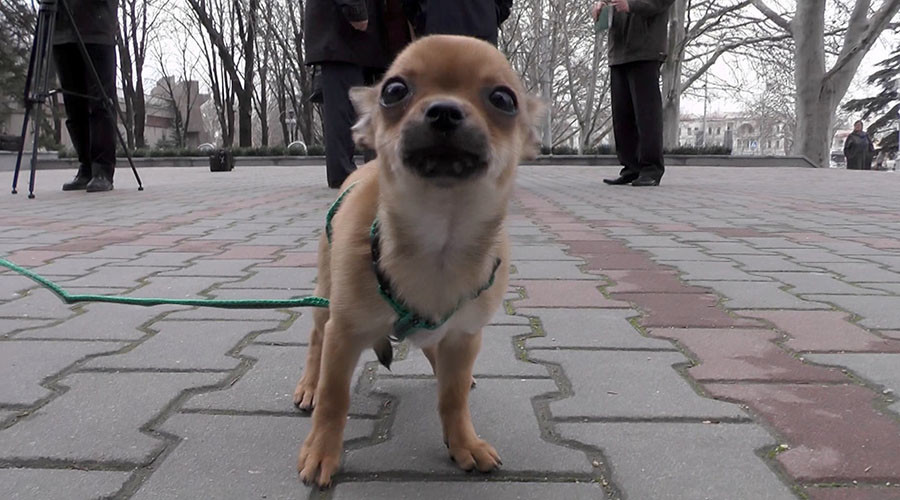 "Your dog has a Russian passport," the family, who are planning to apply for Russian citizenship, were told.
READ MORE: Dog day as Putin plays with pets in the snow (PHOTOS)
Putin has not only been presenting kids with dogs, but has received a number of four-legged friends himself. When he was prime minister, he received a Bulgarian shepherd puppy from his Bulgarian counterpart. The president's late beloved dog Connie, the first dog to get a collar tracked by satellite, had also been a present.
You can share this story on social media: