4yr sentences for men convicted over death of Syrian toddler Aylan Kurdi
Published time: 4 Mar, 2016 11:11
Edited time: 4 Mar, 2016 11:39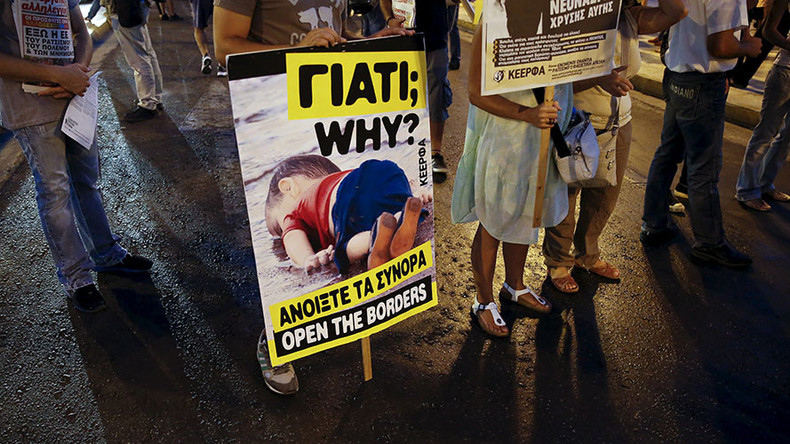 A Turkish court has sentenced two men to four years in prison over the deaths of Syrian toddler Aylan Kurdi, his mother, his brother, and two other people.
The image of three-year-old Aylan Kurdi's body washed up on a beach in Bodrum, Turkey, sparked international outrage last September over Europe's refugee crisis.
Mufawaka Alabash and Asem Alfrhad, both Syrian, were sentenced to four years and two months each at a court in Bodrum for people-smuggling on the Aegean route from Turkey to Greece, just one month after their trial began.
The court convicted the two men of human trafficking, but acquitted them of the more serious charge of causing the deaths through deliberate negligence, according to Turkey's Anadolu Agency.
If found guilty of this second charge, the men would be facing up to 35 years in prison.
Death and Memory of Alan Kurdi

'Humanity washed up on our shore' - Sculpture dedicated to 3-year-old Syrian boy who drowned off Turkish shore - unveiled in Iraq

Posted by RT Play on Wednesday, 2 March 2016
Aylan's brother Galip and his mother Rihan were also among the five victims who drowned last year when their boat sank en route from Bodrum to the Greek island of Kos. Aylan's father Abdullah was the only one of the four-person family to survive.
The family were fleeing the violence in Syria and hoping to make a home alongside family members in Canada.
READ MORE: Gruesome photo of drowned toddler's body on Turkey beach fuels refugee debate (GRAPHIC)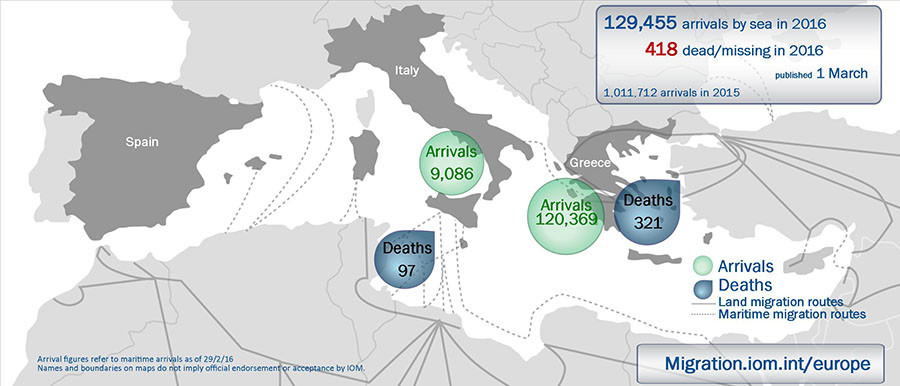 More than 3,700 migrants died crossing the Mediterranean in attempts to reach Europe in 2015, according to figures maintained by the International Organization for Migration.
So far this year 418 deaths have been recorded as migrants and refugees attempted to reach Greece and Turkey, 10 fewer than the same period last year.