Revered abroad, divisive at home: Last Soviet leader Gorbachev turns 85
Published time: 2 Mar, 2016 17:45
Mikhail Gorbachev, the one and only president of the Soviet Union and the man who oversaw tectonic changes in the country, has turned 85. He remains a polarizing figure, both praised and cursed for his historic role.
Gorbachev is celebrating his birthday on Wednesday by receiving some 150 guests, including family members, friends, former colleagues and people working in his charity foundation. Just days ago, the foundation presented Gorbachev's new book of memoirs.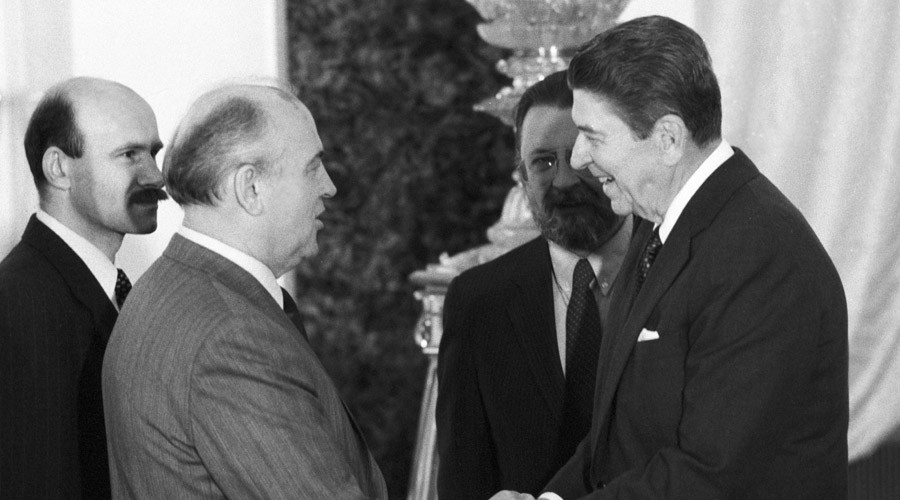 In the West, Gorbachev is best known for dramatically easing the tension of the Cold War, reducing arms, withdrawing Soviet troops from Afghanistan and Eastern Europe, and pushing for liberal reforms. He is the man who US President Ronald Reagan asked to tear down the Berlin wall, the symbol of a split Europe and divided world.
Domestically, however, Gorbachev is far from being universally praised, even though it's now a quarter of a century since he stepped down. Under his watch the USSR went through a profound economic crisis, which eventually resulted in the savings of millions of people simply disappearing. His crusade against alcohol was disastrous, and led to a bloated black market for liquor and wasteful destruction of wineries.
The change in foreign policy under his leadership is viewed by many people at home as, at best, the mistake of a naive man, and an outright crime at worst. According to a recent opinion poll conducted by the Russian Public Opinion Research Center, 24 percent of Russians believe that Gorbachev deliberately destroyed the Soviet Union. Forty-six percent said he was just trying to make things better for the people.
READ MORE: Gorbachev turns 85: Russians still split over former leader's role in history, poll shows
With his advancing years, Gorbachev seems to agree with some of that criticism. He now accuses Western governments, and particularly the US, of failing the trust he put in them as Soviet leader.
"Taking advantage of Russia's weakening and a lack of a counterweight, they claimed monopoly leadership and domination in the world. And they refused to heed the word of caution from many of those present here," he said during the celebration of the 25th anniversary of the fall of the Berlin Wall in November 2014.
Leading politicians have sent their congratulations to Gorbachev, including Russia's President Vladimir Putin and Prime Minister Dmitry Medvedev.