7 'witches with albino bones' burned to death in Malawi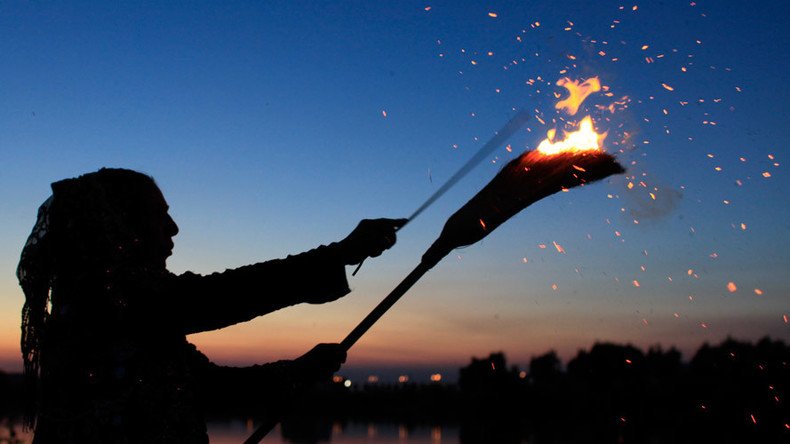 Seven people were doused in gasoline and burned alive in Malawi by an angry mob who say they found them in possession of a bag of human bones for use in witchcraft rituals.
Locals in the traditional Tengani community in the southern district of Nsanje became suspicious of the seven men due to their movements and telephone conversations. One of the men was then found carrying a bag of bones, that may have been from human albinos.
The man was "chased and arrested" by a group of locals, AFP reported, and eventually seven men were rounded up and burned alive while a crowd looked on, including children.
Police arrived to the area Tuesday with a spokesperson branding the actions as "mob justice", although they have yet to make any arrests.
Investigators will look into claims that the bones carried by the victims belonged to "albino humans or not".
Those with the genetic disorder that results in white skin and yellow hair are often killed or dismembered, so their body parts, which are thought to possess magical powers that cure diseases, can be used in witchcraft rituals.
READ MORE: 'Devil' Hindu woman fired from Air Force dental clinic, accused of 'witchcraft'
Nine albinos were reportedly killed in Malawi in the past two years, according to the UN, while the Red Cross says an albino skeleton can sell for US$75,000 on the black market.
In January, four elderly Malawians were beaten to death by a mob, who again accused them of witchcraft after a 17-year-old girl was struck by lightning and died.
Gerald Viola, a spokesperson for Malawi President Peter Mutharika, issued a statement following the brutal attack urging people "to stop accusing the elderly of witchcraft whenever someone dies".
A teacher in Malawi was arrested last year after he tried to sell an albino girl to a businessman for $10,000.
You can share this story on social media: