'ISIS hackers' target Google… but end up taking down small Indian SEO firm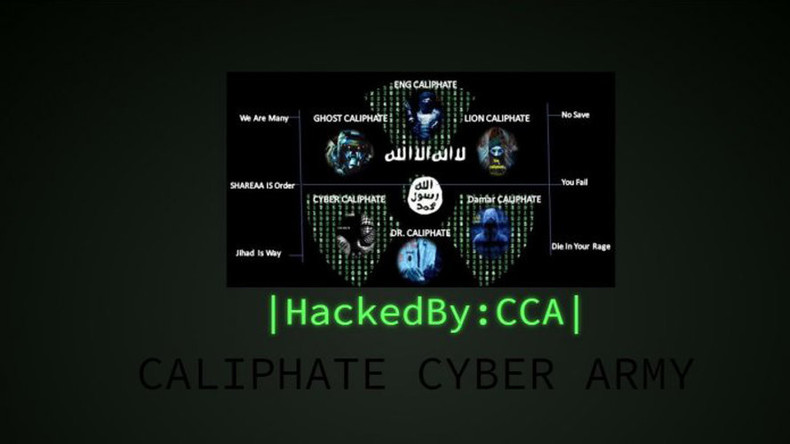 A hacker group reportedly affiliated with Islamic State can now brag that it has taken down Google. It's not the US-based company that was affected, however, but rather a small Indian search optimization firm unlucky enough to use the tech giant's name.
The group calling itself the Cyber Caliphate Army (CCA) announced plans to hack Google services on Monday, Newsweek reported.
"We promised to hack Google," a message that was posted to a Telegram channel used by the CCA reportedly stated. "Keep the promise inshallah [God willing], expect us today."
The attack did follow, but the target was the website of Add Google Online, which was defaced with Islamic State (IS, formerly ISIS/ISIL) images and played a French-language jihadist song.
The website is registered by Always Say – a firm in India which offers search engine optimization services to local businesses. It has no connection to the world-renowned California-based company, from which it borrowed part of the website's name.
The cyber vandalism didn't last long, however, thanks to another hacker group called n3far1ous, which apparently defaced the website again, leaving behind the message "Eat this, ISIS" along with an energetic rock melody.
The CCA has previously attacked several seemingly arbitrary targets in a similar fashion, including a small solar energy company in England, a Japanese dance instructor, and a laminate flooring firm based in Wales, the magazine reported.
Last week another group of hackers pledging allegiance to IS threatened Facebook CEO Mark Zuckerberg and Twitter CEO Jack Dorsey, in retaliation for the efforts the two companies are taking to shut down pro-IS commenters on their services.
While IS has been successful in using online technologies to promote its cause, the achievement of its alleged hackers are less striking. On various occasions they have published "kill lists of US officials," which apparently included outdated and irrelevant contact information data-mined online. Arguably the biggest cyber-attack came last year, when a group called "Cyber Caliphate" hacked into the Twitter account of the United States Central Command.