Cable car falls, injuring & trapping tourists near hilltop Indian temple
Published time: 29 Feb, 2016 12:40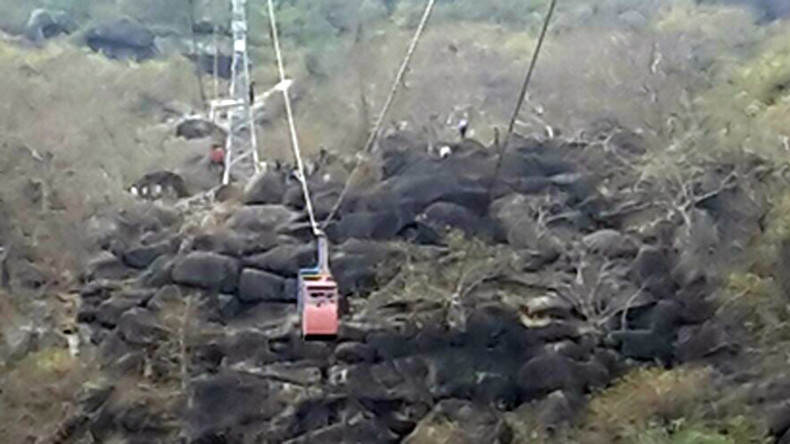 Harrowing photos of dangling cable cars show the aftermath of a serious accident in India on Monday which left four people injured as they headed up to a mountain temple.
The "ropeway trolley" fell while bringing four passengers up 1,600ft (488 meters) to the Bambleshwari Temple in the city of Dongargarh.
All four have been hospitalized, with two understood to be critically injured, according to local reports.
Three other cable cars, which were ascending the mountainside at the time, were stopped midway following the fall, with security personnel carrying out a rescue operation of the 12 passengers on board.
Visitors to the sacred temple, which is thought to have been built 2,200 years ago, also have the option of walking up the hill with users of online review website TripAdvisor describing the temple and its surroundings as "awesome" and "magnificent".