Wheelchair protesters suspend from bridge in Bolivia (VIDEO)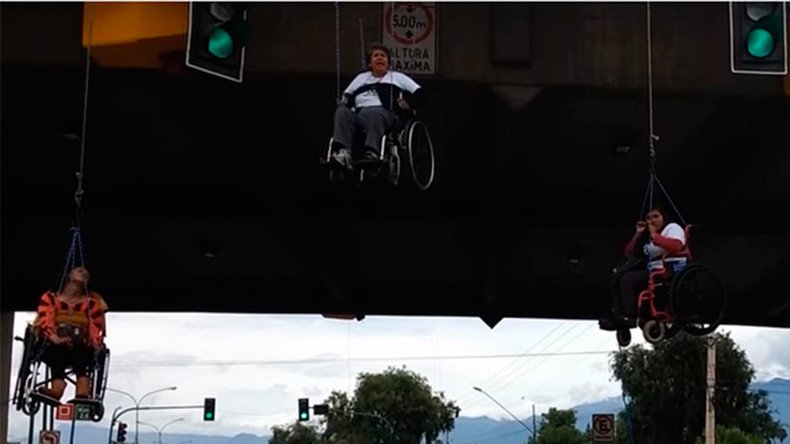 A group of frustrated disability rights activists suspended themselves from a bridge in their wheelchairs for several hours in a drastic attempt to get the Bolivian government's attention.
The protest took place at the Viaduct Bridge on the Cochabamba road.
The group is hoping to raise awareness about the way they say people with disabilities are mistreated in the South American country.
While the government reportedly allocates $900,000 to those with disabilities, half is paid out in monthly installments and half funds projects. The dangling protesters say it's not enough.
The group, which represented varying degrees of disabilities, is asking for monthly funding to be raised to 500 bolivianos, or about US$70 a month.
The protesters are threatening to take their campaign to President Evo Morales in La Paz if their needs are not met.
"Unfortunately since we've not had an answer from the government, we've had to take these extreme measures," one of the protesters, Alberto Salazar, told a local broadcaster.
You can share this story on social media: