3 ex-TEPCO execs indicted over Fukushima nuclear disaster – report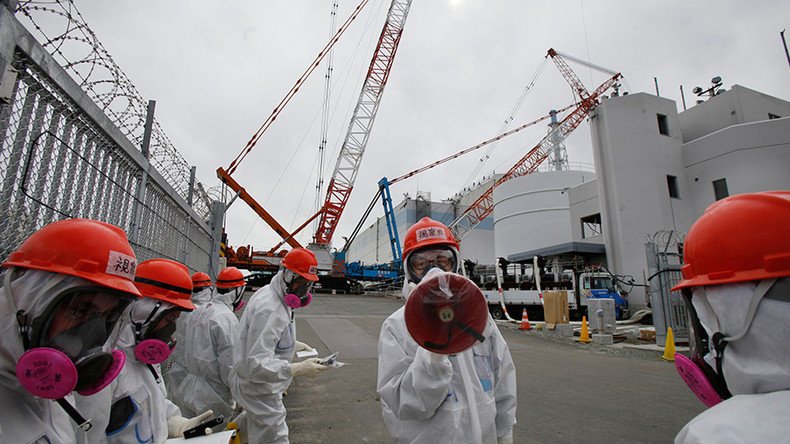 Three former executives of the crippled Fukushima nuclear plant have been indicted for allegedly failing to take measures to prevent the nuclear disaster caused by massive tsunami waves striking the complex in 2011, local media reported.
The three top officials of Tokyo Electric Power Company (TEPCO) were indicted on charges of professional negligence resulting in death and injury, the Kyodo news agency reported on Monday. The officials are Tsunehisa Katsumata, 75, who was chairman of TEPCO in 2011, and two former vice presidents, Sakae Muto, 65; and Ichiro Takekuro, 69, the report added.
Earlier this week, TEPCO admitted that its staff should have reported the meltdowns almost immediately, stressing that the employees had failed to follow damage assessment guidelines.
TEPCO staff knew just days after the disaster that 55 percent of the fuel rod assemblies of Reactor No. 1, and 25 percent of those at Reactor No. 3, were "damaged," based on the detected levels of radiation, TEPCO spokeswoman Yukako Handa told the Japan Times.
READ MORE: TEPCO admits announcing Fukushima nuclear plant meltdowns far too late
However, instead of making the situation public, TEPCO refused to use the word "meltdown" for about two months following the disaster and promptly removed a PR representative who had stated that a "meltdown of a reactor's core" might have taken place at the facility.
It was previously thought that the executives were unlikely to be indicted, mainly due to reports by Kyodo news agency and the Yomiuri newspaper in 2014.
The investigation was launched by the Tokyo District Prosecutors Office after a citizen's panel ruled in July of 2014 that the three former senior officers should be indicted over their handling of the aftermath of the quake and the deaths and injuries it caused.
Last year, prosecutors declined to charge more than 30 government and TEPCO officials with negligence in responding to the disaster.
TEPCO itself has been battling a number of lawsuits seeking damages related to the Fukushima disaster.
The consequences of the disaster have been grave and will keep the Japanese government and TEPCO busy for decades, as the crippled facility and melted reactors need to be contained, and the surrounding areas must be decontaminated from radiation.
The 2011 Fukushima Daiichi nuclear disaster is considered to be the world's worst environmental catastrophe since Chernobyl. As of the spring of 2015, there were about 600,000 tons of contaminated water still contained in TEPCO tanks. According to preliminary estimates, the site cleanup may take up to 40 years.
You can share this story on social media: