TEPCO admits announcing Fukushima nuclear plant meltdowns far too late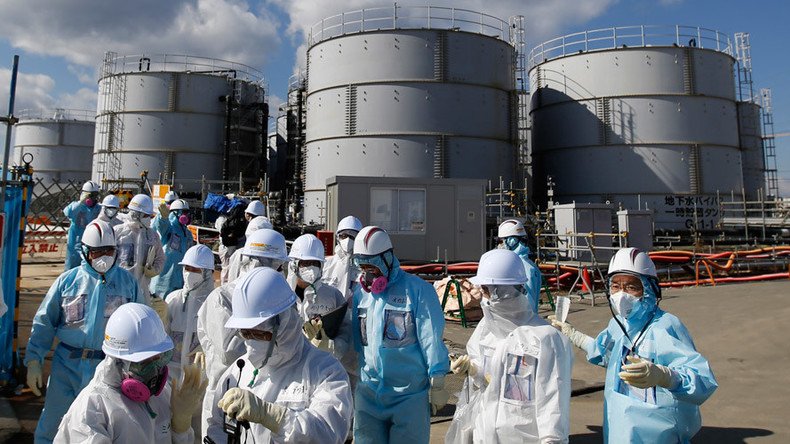 Nearly five years after the Fukushima nuclear disaster, the plant's operator has admitted that its staff should have reported the meltdowns almost immediately, stressing that TEPCO employees failed to follow damage assessment guidelines.
According to Tokyo Electric Power Company's (TEPCO) Disaster Management Manual, a reactor must be declared "in meltdown" if 5 percent or more of its fuel rods are determined to be "damaged."
TEPCO staff knew just days after the disaster that 55 percent of the fuel rod assemblies of Reactor No. 1 and 25 percent of those at Reactor No. 3 were "damaged," based on the levels of radiation detected, TEPCO spokeswoman Yukako Handa told the Japan Times.
However, it failed to announce the meltdowns at that time.
"Executives in charge of public relations at the time of the accident were not aware of the assessment criteria written in the Disaster Management Manual," Handa said, adding that TEPCO will investigate why the employees failed to follow the guidelines.
"They believed there was no clear definition of a 'meltdown,' so they didn't make any clear remarks about one,'" she said.
Handa's Wednesday statement was the first confirmation of the existence of a Disaster Management Manual.
Instead of announcing the situation at the nuclear plant, TEPCO refused to use the word 'meltdown' for about two months following the disaster, and chose to promptly remove a PR representative who stated following the incident that a "meltdown of a reactor's core" may be taking place at the facility.
The removal of the employee fueled speculation of the government trying to cover-up the extent of the damage.
Although Handa noted that meltdowns would have been declared if the guidelines had been correctly followed, she said that no regulations were broken, because TEPCO reported its estimates of damage to the government immediately, as required by law.
This is not the first admission by TEPCO that the company did not act properly following the disaster. It stated in a 2012 report that it downplayed safety risks caused by the incident, out of fear that additional measures would lead to a shutdown of the plant and further fuel public anxiety and anti-nuclear campaigns.
The Fukushima meltdown occurred after an earthquake hit the region in March 2011, resulting in a tsunami, further devastating the facility. It was the worst nuclear accident to take place since the 1986 Chernobyl disaster.
You can share this story on social media: