Crush taken too far? Law student harasses French economy minister with 'erotic photos'
Published time: 27 Feb, 2016 05:40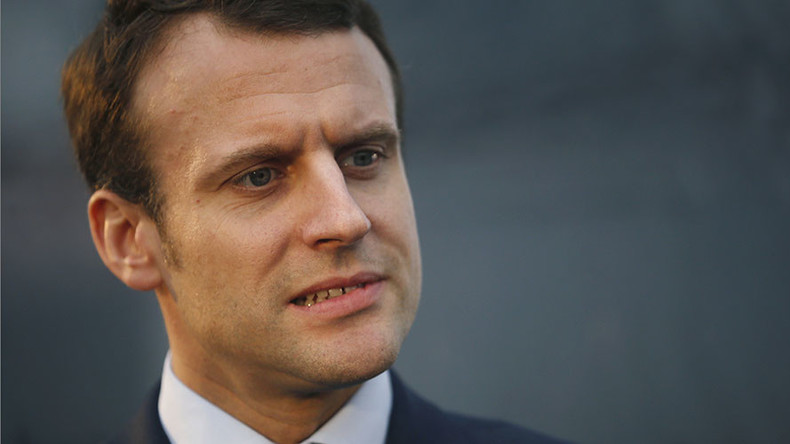 France's Economy Minister, Emmanuel Macron, was bombarded with "erotic photos" and messages from a 29-year-old law student who had taken things too far. She was arrested by police at her home.
The French newspaper Midi Libre reported that an unnamed woman harassed the minister by sending inappropriate photos and message to his private email account.
The minister had given out his private email address following a conference for Internet entrepreneurs in order to receive new start-up ideas directly in his Gmail service.
It still remains unknown whether it was true feelings or insanity, but the woman did use the word "love" in her emails.
The law student was detained at her home in Montpellier in southern France for sending Macron "repeated malicious messages aimed at disturbing the peace of others."
The woman has yet to undergo the psychological examination that will determine whether she will stand trial for harassment.
It is believed that the disturbing messages began in September, but Macron reported the alleged harassment only in February. The 38-year-old politician has been in a relationship with his former French teacher for 20 years.
"We can't tolerate a public person being harassed by emails," Midi Libre quoted a member of the judiciary as saying. "There were also photos of her – of which we won't go into the details."