French culture minister vows to let teens see real sex in 3D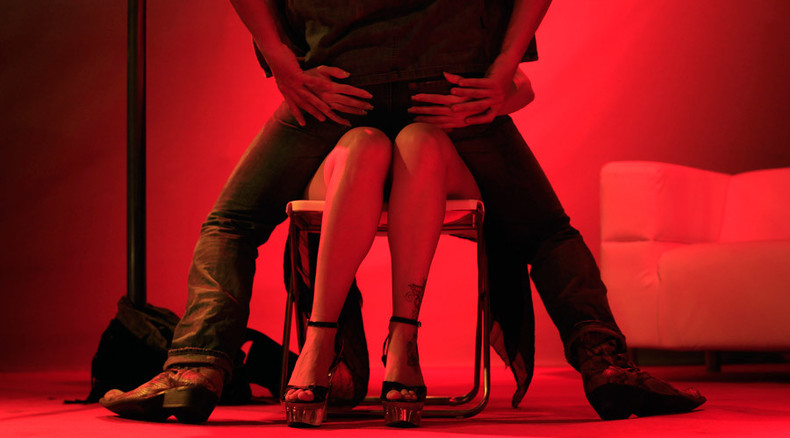 France's culture minister plans to reconsider the regulations prohibiting minors from watching non-simulated 3D sex scenes at the movies since they limit freedom of expression.
An unusual film named Love caused controversy at the Cannes film festival due to a long, explicit sex scene, inspiring France's culture minister Fleur Pellerin to bring up the issue.
The work by Gaspar Noé, strongly condemned and ridiculed by critics, was initially rated NC-16 as it came out in France this summer. However, as a result of a lawsuit filed by a far-right political group, the country's cinema classification watchdog was obliged to change it to NC-18.
The film is a 3D exploration into the art of love-making that has nothing to do with pornography, the Franco-Argentinian director said.
READ MORE: French 'intolerance'? Artist outraged after 'queen's vagina' Versailles sculpture is vandalized
The far-right group managed to win the case since under the French law "any film that shows non-simulated sex scenes must be forbidden for under-18s," minister Pellerin said, as cited by the French edition of the Local.
Pellerin also applied to the Conseil d'Etat, the state watchdog, last week to go over the decision.
"That is going to change," she told in an interview to Canal + television. "We are working with the people who classify films to see how we can make things evolve, while respecting the protection of minors."
READ MORE: Giant sex toy or Christmas tree? Paris baffled and outraged (VIDEO)
The whole situation is an indication of French right-wingers and hard-line Catholics gaining ground in France, according to the minister.
She also drew a parallel between the film dispute and the one with the "queen's vagina" sculpture that flared up when the installation by contemporary artist Anish Kapoor turned up on display at Palace of Versailles.
"It's sort of the same problem…, a return to 'moral order' and the question of creative freedom," she told the Petit Journal television program, the Local reports.
The work of art has been twice covered with anti-Semitic graffiti, which was strongly condemned by local authorities.