Massive fire as 3 explosions rock factory in Mexico – reports
Published time: 27 Feb, 2016 04:05
Edited time: 27 Feb, 2016 04:40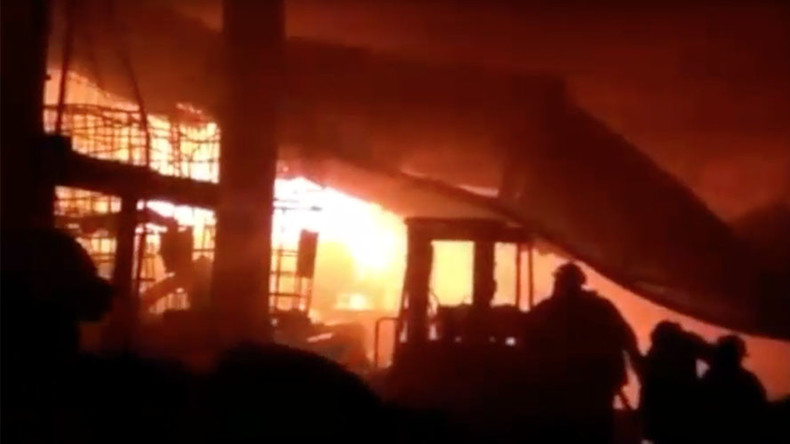 Three strong explosions, supposedly involving chemicals, has rocked a factory in Mexico's central city of Irapuato, according to reports. A massive blaze has been seen spreading black smoke throughout the area.
No deaths or injuries have been reported so far, but 12 families have been evacuated, according to Guana Juato Informa.
The incident was first called in at 8:00 pm local time. Fire crews are reportedly on site trying to battle the blaze.
It is likely that a short circuit in the electrical system ignited the factory blaze, according to local media reports.
Three rescue workers are said to be suffering from carbon monoxide poisoning.
The fire quickly intensified, as the factory allegedly had 600 liters of gasoline stored inside.