Papa pilfers prize? Dad sets sights on teen winner son's 'month with porn actress'
Published time: 26 Feb, 2016 20:17
Edited time: 15 Aug, 2016 12:48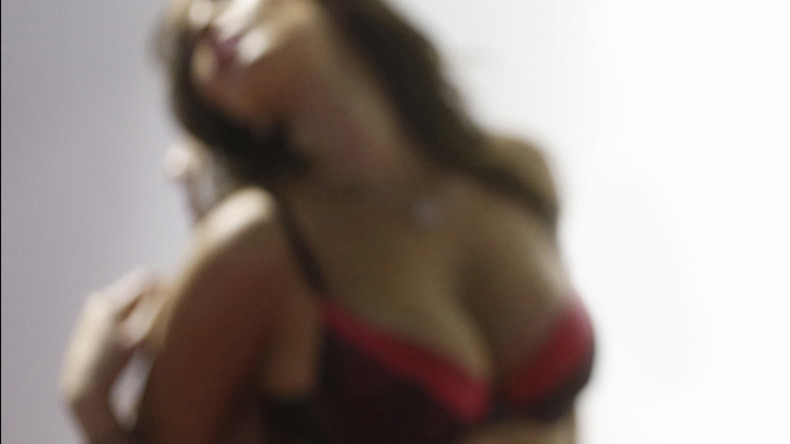 The father of a 16-year-old boy who won a month with a Russian porn starlet on a gaming website has reportedly decided to expropriate the coveted 'live prize' meant for his son, citing the lad's young age.
"I've decided to keep the present for myself," Ruslan Schedrin's father told LifeNews. "I'm his [my son's] legal representative. He's still too young, he's got to finish his studies first," Aleksandr Schedrin reasoned.

When asked whether he wasn't afraid of disappointing the boy's mother, who is strongly against both son and father meeting with the 25-year-old porn actress, Schedrin Senior replied: "We'll sort it out."
Aleksandr, a fan of computer games himself, stressed that refusing the prize – which Ruslan won for being the 100,000th visitor to a website selling virtual ammo for Counter Strike - was totally out of the question.

"We won't give away the gift, that's for sure. Perhaps I could 'use' it myself," he added, refusing to reveal how he plans to spend time with Ekaterina Makarova, the 'prized' adult-film actress.

Makarova has earlier told Russia's Metro daily that she could actually "teach Ruslan many things."
"How to communicate with a girl, perhaps. I could also give him some useful advice. I'll teach him how to relax," she explained.
Makarova, who studied to become a biologist, but gave up college to become a porn star, said she didn't exclude an opportunity of becoming Ruslan's girlfriend.

"Time will tell whether that's possible. But I won't rule out such a scenario. I'm free. I'm not in a relationship."
She said interfering with Ruslan wasn't on her agenda.

"I'd never do what a 16-year-old guy will not like. I won't molest, spoil or do anything against one's will."
Ruslan was ecstatic earlier this week when he won a chance to spend a month in a hotel room with his living, breathing prize.

"My friends are happy for me, and some are even envious," he said, adding that he "saw her and liked everything." He modestly told the press he wanted to take the savvy girl out to museums and movies.
When the lucky youth is not busy playing computer games, he is acting in films. According to the kino-teatr.ru movie website, Ruslan has been in nearly 20 films and TV series since 2007, and will appear in three more movies coming out this year.