Russian to sue computer company after 3-week-long gaming session led to loss of job & wife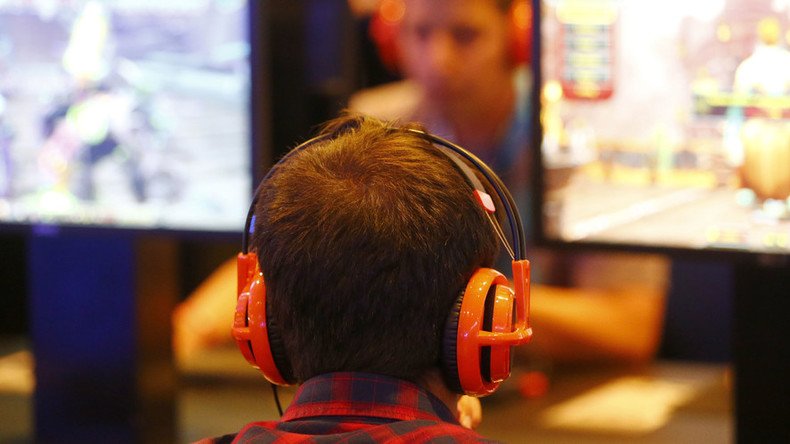 A Siberian gamer is suing the makers of Fallout-4 after he lost his job and broke up with his wife because of the video game. He wants 500,000 roubles (US$7,000) in compensation from the company, saying he did not know the game would "become so addictive."
The 28-year-old man from Krasnoyarsk found out about the game in an advert and subsequently downloaded it onto his computer. That was when his problems began in earnest. He only intended to play it for a couple of evenings, but instead became addicted and the next three weeks flew by.
Such was his 'dedication' to the game, which sees the player emerge from a bunker following a devastating nuclear holocaust in a post-apocalyptic world, that his own apocalypse unfolded right before his eyes.
He regularly skipped work, which resulted in his employers firing him. He stopped meeting up and speaking with friends, and his wife left him. His health also started to deteriorate as he was not sleeping or eating.
"If I knew that this game could have become so addictive, I would have become a lot more wary of it. I would not have bought it, or I would have left it until I was on holiday or until the New Year holidays," a statement from the man read.
The Krasnoyarsk native now wants to sue the makers of the game Bethesda Game Studios and the Russian localization firm for 500,000 roubles ($7,000) for emotional distress.
His lawsuit is seen as something of a test case in Russia, as there has never been such a precedent. The United Legal Defense Center, the law firm representing the 28-year-old, says it wants to "see how far we can go regarding this case."
There have been similar cases around the world though. In 2010, a US federal judge said he would listen to a case brought by a Hawaiian man, who said he became addicted to video game Lineage II.
Craig Smallwood was demanding damages from the game's makers, saying he would not have begun playing if he had been aware "that he would become addicted to the game."
Surprisingly, the judge sided with the plaintiff and ordered NCsoft of South Korea to pay Smallwood's legal fees which he had accumulated over the six-month period after filing his lawsuit.
You can share this story on social media: