​Dead man gaming: 32yo dies after 3-day non-stop marathon in Taiwan internet cafe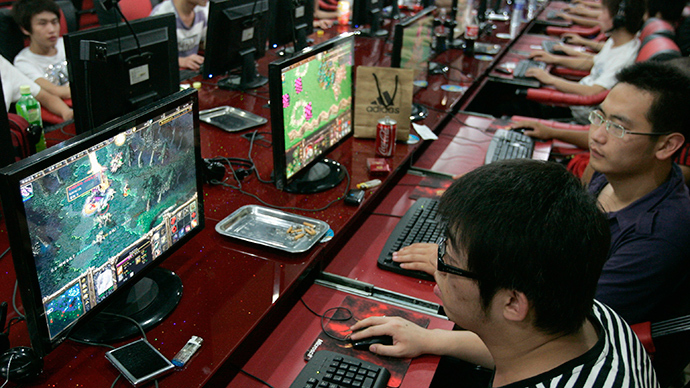 A man died after playing games in an Internet café in Taiwan for three days without a break. Doctors say it was over-exhaustion from an intense gaming binge, local media report.
The incident happened in Kaohsiung city, Taiwan, when a man identified as Hsieh was found slumped motionless in his chair, the Taipei Times reported. The death occurred last week, but reports emerged in local press only Friday.
Other customers, who were also on an extended gaming binge, thought he was just sleeping after three days of non-stop gaming. But then an employee at the café came to realize the man was not breathing. The 32-year-old was taken to hospital where he was pronounced dead.
"Hsieh was a regular customer here and always played for consecutive days. When tired, he would sleep face-down on the table or doze off slumped in his chair. That is why we were not aware of his condition in the beginning," the café attendant told reporters.
READ MORE: Kim Dotcom manages to 'save Christmas for gamers' by bribing hackers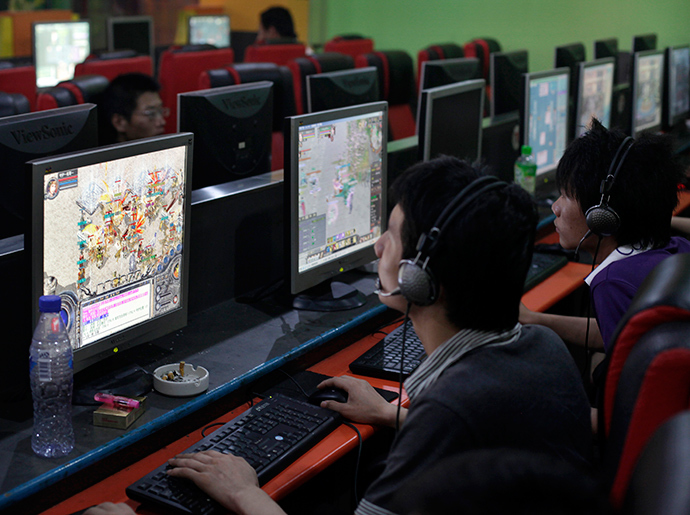 Medics said there were no signs of external damage and the passionate gamer died from cardiac failure. Cold temperatures and over-exhaustion from vigorous game-playing likely contributed to unfortunate gamer's death, Hunei Police Precinct Chief Weng Chun-neng said.
"We advise people to get up and move around after every two hours of computer gaming. More patrols will be conducted to remind residents about the dangers of prolonged sitting and game-playing," he added.
It's not the first case of Internet-addition death in Taiwan this year. On New Year's Day a 38-year-old man died at an Internet cafe in New Taipei City after five days of non-stop video gaming.
Police added that other customers showed little interest in both cases as they were absorbed in their own Internet world.
"We went inside to cordon off the tables and had investigators there to gather evidence. Only then did the other patrons realize that someone had died, but they still showed no concern and kept playing their games. We were amazed at their nonchalant attitude," a police spokesperson said.
You can share this story on social media: