'Love wins'? Italy's LGBT allies demand more as 'historic' same-sex civil unions passed
Published time: 26 Feb, 2016 19:43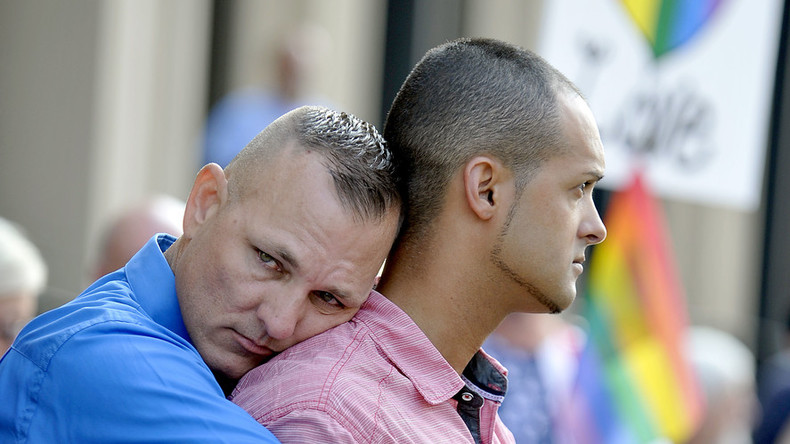 Italy's senate has passed a bill that finally recognizes same-sex couples after a long battle to join Western Europe's path to marriage equality.
However, the "watered-down" bill has been condemned by LGBT groups after major changes to the draft meant children could not be adopted by their parent's same-sex partner.
Translation: Italy finally becomes a more just Country. Now adoptions reform and step child adoption #unionicivili #ddlcirinnà
The same-sex civil unions bill was approved by a vote of 173-71, which means same-sex couples in Italy can enjoy the same tax breaks, medical decision-making rights and pension entitlements afforded to married couples.
The initial bill allowed gay people to adopt their partner's biological child, but in order to secure the bill's passage, the so-called "step-child adoption" clause was changed.
Translation: From a heterosexual, I ask myself a simple question: why can a gay person not enjoy the same rights as me? #unionicivili
Translation: Before seeing the Rainbow there are still many clouds to overcome. We don't quit and we stick together #unionicivili
READ MORE: Alabama attorney sues SCOTUS justices who legalized gay marriage
The legislation, which was held up in parliament for years, was given a push last year when the European court of Human Rights condemned Italy for discriminating against gays.
Prime Minister Matteo Renzi, who vowed to modernize Italy's marriage laws when he was elected into office two years ago, posted "love wins" following what he called an "historic event".
Translation: "Love wins"