First class: Plane makes epic nose-down landing on Pacific island of Guam (VIDEO)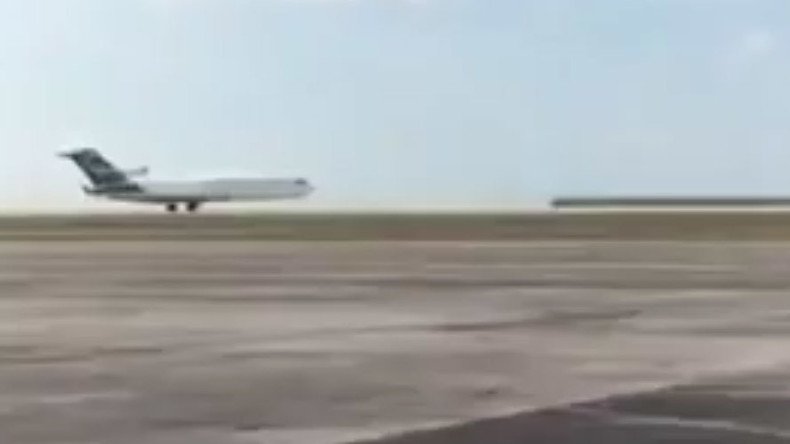 A dramatic video has captured a Boeing 727 making a successful nose-down emergency landing at Guam International Airport without functioning landing gear, thanks to the skill of the pilot.
Guam International Airport Authority Executive Manager Chuck Ada told Kuam News that the pilot did an outstanding job in landing and avoided the plane's nose touching the ground on approach.
Footage shows the plane coming to rest on the runway, without any smoke or fire, as emergency services attend the scene. No injuries have been reported.
The Asia Pacific Airlines cargo plane was taking part in a "training flight" run between Guam and Honolulu, Hawaii, Friday, airport spokesperson Rolenda Faasuamalie told Pacific Daily News. The aircraft took off from Guam at 1:08 p.m.and was scheduled to return to the island at 3:15 p.m.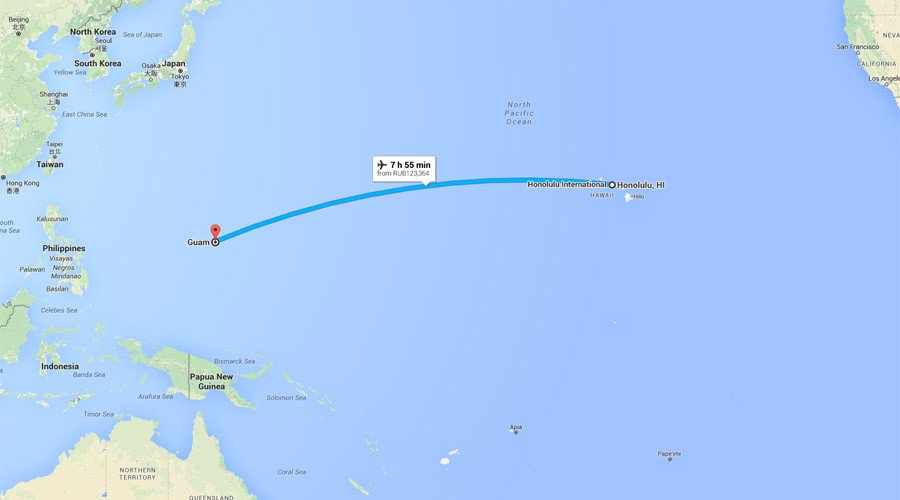 The pilot notified Guam's airport control tower about concerns over the landing gear around 2:55 p.m and - after one practice run - the plane made an emergency landing over an hour later.
You can share this story on social media: