Pentagon attacks on Russia linked to military budget debate in Congress – MoD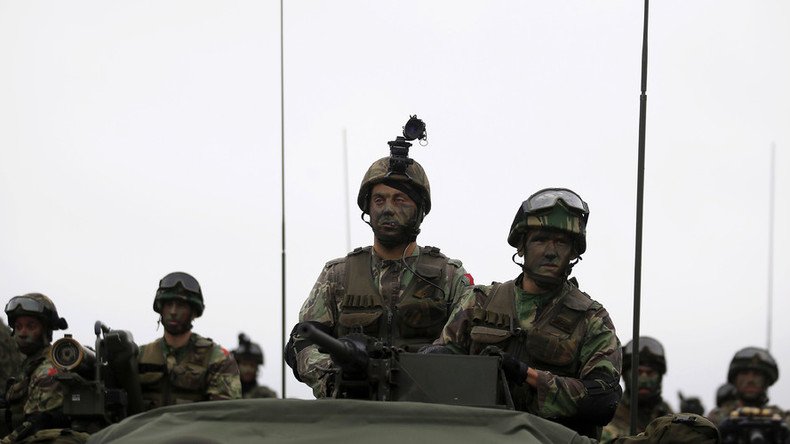 Statements warning of a so-called "Russian threat" to US security are linked to discussions in Congress on next year's military budget, said a Russian Defense Ministry spokesman, noting the idea of this "threat" has been a "top-seller" for the Pentagon.
"We were not surprised by the loud statements of US security officials who saw Russia as the main threat to US national security," said Russia's Ministry of Defense spokesman, Igor Konashenkov.
"It is not a thing to be impressed by," he said, adding that the statements have the same timing each year. "The reason is simple – the discussion of the military budget in Congress for the next year."
He pointed out that the idea of a so-called Russian threat is not new. "One needs to remember that the 'Russian threat' has been the best-selling threat delivered by the Pentagon not only to Congress, but also to NATO partners since the middle of the previous century," he said. "What would they do without us?"
Earlier in February, the Pentagon proposed a $582.7 billion defense budget that emphasizes emerging threats from Russia, China, and Islamic State militants (IS, former ISIS, ISIL). The proposed budget would quadruple the last year's request for the European Reassurance Initiative (ERI) to $3.4 billion in a bid to reassure NATO allies.
Moscow's statement comes as General Philip Breedlove, Commander of US European Command (EUCOM), outlined major security challenges in Europe while speaking before the House Armed Services Committee on Thursday. He said that the top two were a "resurgent, aggressive" Russia and IS.
"Russia continues to foment security concerns in multiple locations around the EUCOM AOR. Concurrently, we deal with a variety of transnational threats that largely emanate from instability in Iraq, Syria, North Africa, and the rise of the Islamic State of Iraq and the Levant (ISIL)."
Breedlove said Russia has "chosen to be an adversary and poses a long-term existential threat" to the United States and its allies and partners in Europe.
He claimed that Russia wants to exert influence over its neighbor-states to create a "buffer zone," as it sees the US and NATO as a threats.
He accused Moscow of failing to "share common security objectives with the West" and pledged to continue to take steps aimed at deterring Russia.
NATO intensified its military activities in Europe after the eruption of the Ukrainian crisis in 2014. The alliance carried out a number of massive military drills last year, including "Trident Juncture 2015," the biggest since 2002, which included 36,000 international troops, as well as more than 60 warships and about 200 aircraft from 30 states. Russia has repeatedly stated that it regards NATO's enlargement as a threat to its national security.
You can share this story on social media: