9 Tanzanians charged with downing anti-poacher helicopter, killing pilot
Published time: 25 Feb, 2016 02:11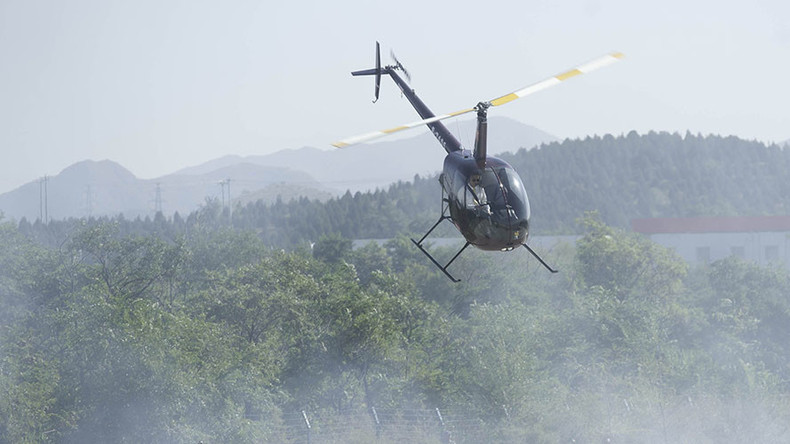 Nine Tanzanian poachers have been charged with the murder of British pilot Roger Gower, who had been patrolling the Maswa game reserve when his helicopter was shot down in January.
Gower, from Birmingham, had been tracking the elephant poachers at the reserve, which is located near the Serengeti National Park in northern Tanzania. He is believed to have been flying over the carcass of an elephant the men had killed when he was shot down.
Nine men have now been charged with murder of British helicopter pilot Roger Gower in Tanzania. He was shot down over the Serengeti in Jan.

— Lucy Taylor (@lucytaylor) February 24, 2016
Appearing in a Tanzanian court on Wednesday, prosecutors said they plan to use ballistic evidence from the scene of the crash, as well as the DNA of three elephants the men had killed, to prove the men's involvement.
In addition, the poachers have been charged with being in possession of $15,000 worth of ivory.
"Some of the accused pleaded guilty to being in unlawful possession of firearms and elephant tusks, while others denied the charge," said Yamiko Mlekana, senior government prosecutor, earlier this month.
Gower had been working for the Friedkin Conservation Fund, which oversees a number of wildlife conservation projects in Tanzania.
READ MORE: Cecil the Lion's 'brother' Jericho 'feared killed by hunters'
It is understood that the 37-year-old was able to land the helicopter after it had been shot at, but died from injuries before being rescued, BBC reported.
Former Tanzanian Minister for Natural Resources and Tourism, Lazaro Nyalandu, described the actions of the poachers as "evil and sad."
Gower's brothers have set up an online fund seeking £75,000 in donations to help anti-poaching efforts in Tanzania.