World's oldest man with Down's Syndrome celebrates 76th birthday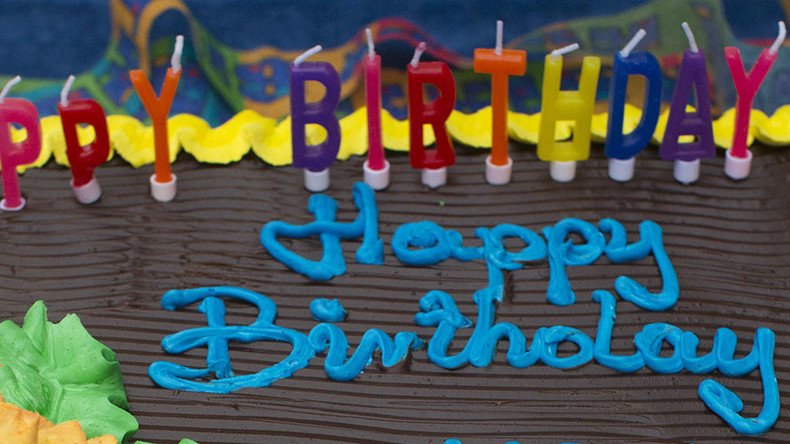 A UK man, who holds the world record for being the oldest living man with Down's Syndrome, has celebrated his 76th birthday.
When Kenny Cridge was born alongside his sister Dorothy in 1940, their mother Iris was unaware she was having twins. Doctors initially thought Kenny was a stillborn and set him aside, focusing on the birth of his sister. When Kenny showed signs of life, however, the hospital staff resuscitated him.
At the time of Kenny's birth, the average life expectancy for people with Down's Syndrome was 12 years, but Kenny has far surpassed that, managing to outlive both his brother and sister.
Cridge now resides in a care home in Somerset in the southwest of England, where he celebrated his momentous birthday on February 15.
"Now people with Down's Syndrome are treated equally and respected, but my nan said that back in the day it wasn't like that," said Cridge's niece, Marie Shotton. "She fought a lot of battles for him and really devoted her life to Kenny."
Kenny's mother passed away when she was in her 90s, at which point Kenny moved in with his nephew before going to live in his current care home in 2012.
"Kenny is an absolute joy to be with every day," said manager Ann Nicholson. "He's smiling most of the day; before he goes to bed and when he wakes up he's smiling."
Staff have said he is a keen harmonica player, has a great sense of humor, and "is a true gentleman".
The record for the world's oldest man with Down's Syndrome had been Bert Holbrook from the state of Minnesota in the US, who passed away in 2012 at the age of 83.
The oldest living woman with Down's is thought to be Oklahoma resident Dollie Grissom, who has reached the age of 75.
You can share this story on social media: