World's oldest man dies: Key inventions during first decade of Yasutaro Koide's life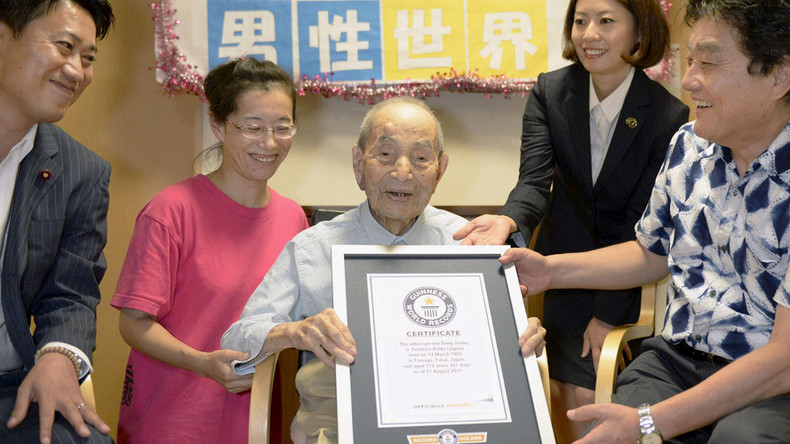 Yasutaro Koide of Japan, officially the world's oldest man, clocking in at the grand old age of 112, has gone to meet his maker.
The former tailor from Tsuruga, western Japan, credited his longevity to steering clear of the booze and tobacco as well as living with "joy."
Vice President for Guinness World Records Japan Erika Ogawa paid tribute to their record holder.
"I felt honoured that I have had a chance to meet Mr. Yasutaro Koide last summer, surrounded by his warm family and friends," she said in a statement. "I would like to express my sorrow and condolences to him and his family."
To put Koide's super seniority into perspective, he lived for 41,220 days. That's 29,442 work days; 11,778 weekend days; or a whopping 59,356,800 minutes.
But to really understand where Koide came from - which was 1903 - you have to look at the inventions that came into being during the first ten years of his life, many of which we now take for granted:
Wright Brothers plane (Wilbur and Orville Wright, 1903)
Wax crayons (Harold Smith & Edward Binney, 1903)
Teabags (Thomas Sullivan, 1904)
E=Mc2 (Albert Einstein, 1905)
Cornflakes (William K. Kellogg, 1906)
Instant coffee (George CL Washington, 1909)
Crossword puzzle (Arthur Wynne, 1913)
You can share this story on social media: