New Year's sex attackers unlikely to be caught – Cologne police chief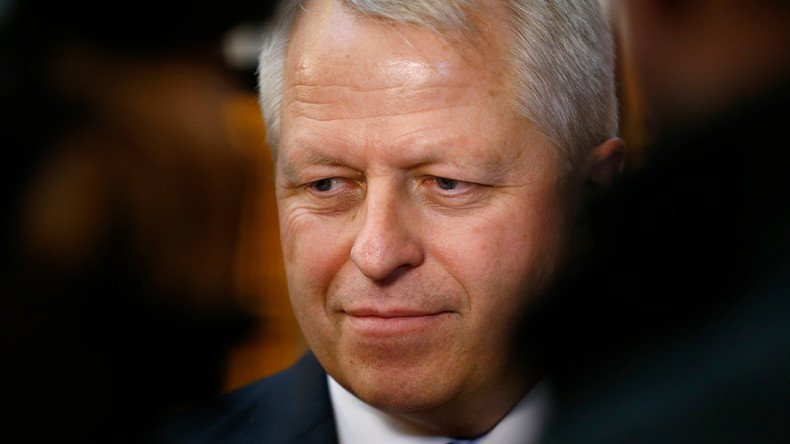 Most of the suspects in the sex attacks that allegedly took place in Cologne on New Year's Eve may never be caught, the city's police chief, Juergen Mathies, said.
The poor quality of CCTV camera footage will prevent the identification of sex offenders, Mathies said, according to the BBC.
"The CCTV footage is not good enough to clearly identify sexual assaults. We can see some thefts but that's all. We are relying on witness accounts and victims identifying their attackers," Mathies told the BBC.
On Wednesday three men – a Tunisian and two Moroccans – were brought before a court on the charge of thefts perpetrated on December 31, 2015. The Moroccan, identified only as Younis A, received a six-month suspended sentence for stealing a mobile phone. The verdict for the others is yet to be announced.
Police have charged 13 people so far with only one of them, a 26-year-old Algerian asylum seeker, facing a sexual offense charge.
Cologne police were able to pinpoint only 75 suspects while more than 800 complaints were filed.
The law enforcement came under wide criticism for the way they handled the incident. The police were even accused of trying to cover up the attacks, which forced Wolfgang Albers, Mathier's predecessor, to resign.
Among the main mistakes an official report named the fact that no reinforcements were called in as groups of men started getting out of hand, surrounding and then attacking women and the public wasn't informed about the attacks properly.
Mass sex assaults allegedly perpetrated by foreigners who gathered at Cologne's main train station, harassing and robbing women, put the local community on alert and raised the question of whether asylum-seekers from North Africa and Middle East would be able to integrate into their new environment.
Europe is currently grappling with an unprecedented influx of refugees fleeing from war-torn regions in the Middle East and North Africa, with Germany following Angela Merkel's open-door policy and taking in more than 1 million refugees and migrants.
You can share this story on social media: