Israel OKs HIV prevention pill for first time
Published time: 24 Feb, 2016 13:37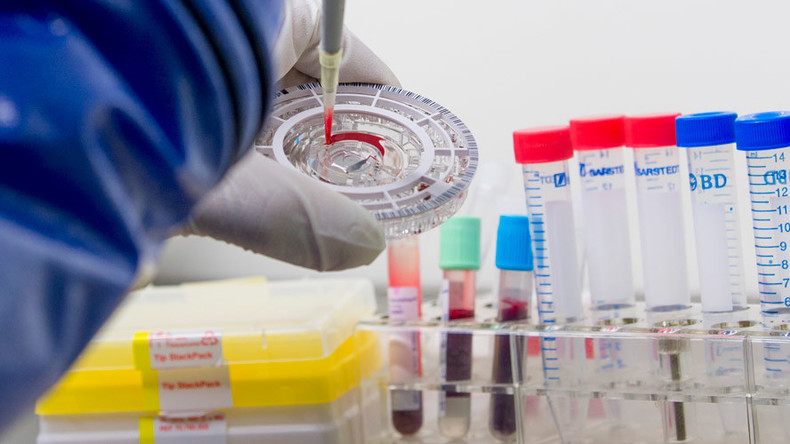 The Israeli Health Ministry has approved the pre-exposure prophylaxis (PrEP) program to prevent HIV infection. The scheme consists of at-risk people taking drugs that minimize the chance of contracting the immunodeficiency virus.
On Tuesday, Moshe Bar Siman Tov, the ministry's director-general, greenlit the recommendation to launch the program, issued by an HIV and AIDS subcommittee.
The drugs used in PrEP are the same as HIV-positive patients take.
"We have the medical and social tools to eradicate the HIV plague. They also included PrEP [the name of the program]. The American Center for Disease Control confirmed Truvada [the HIV medicine]'s effectiveness in preventing diseases. The World Health Organization also concluded that it is an important treatment for people at risk, and in November it recommended giving it to everyone at risk," Dr. Gal Wagner, a physician at the Gan Meir Proud Clinic in Tel Aviv, said at a meeting with the Knesset.
"The infection rate in San Francisco is similar to that of Israel, and the prevention scheme there includes a series of exams and treatment for HIV, together with preventative medical treatment. There are zero infections among those who took the treatment," he added, as quoted by Israeli media.
What needs to be done now is to figure out the ways of carrying out the procedure: how to distribute the drugs to AIDS centers or special centers for at-risk groups of population.
The second step for the Health Ministry would be studying the arrangements for distributing the drug, and to outline the at-risk groups: for instance, gay men who don't use contraception, and drug addicts.
"While anyone can be infected by HIV, we must not ignore the fact that men who are having sex with other men are the group with a very high infection rate relative to its size. Thus, there are some in the gay community who will be prevented from contracting infection by this [PrEP] treatment," Yuval Livnat, CEO of the Aids Task Force, said, as quoted by Haaretz.
Gay men aren't a majority, he added, but don't usually use condoms, and 10 percent of the gay men who live in Tel Aviv are HIV carriers, as reported by Jerusalem Post.
Currently, there is a black market in Truvada for gay men, according to Wagner.
"The gay community wants to take responsibility for their health. We need the Health Ministry to help us," Wagner said.
By June, the ministry is planning to have a roadmap of the program, as well as the working plan how to implement it.