15 min phone charge, smart toothbrush, & Braille watch - Day 2 at Mobile World Congress #MWC
Published time: 23 Feb, 2016 23:59
Edited time: 24 Feb, 2016 12:53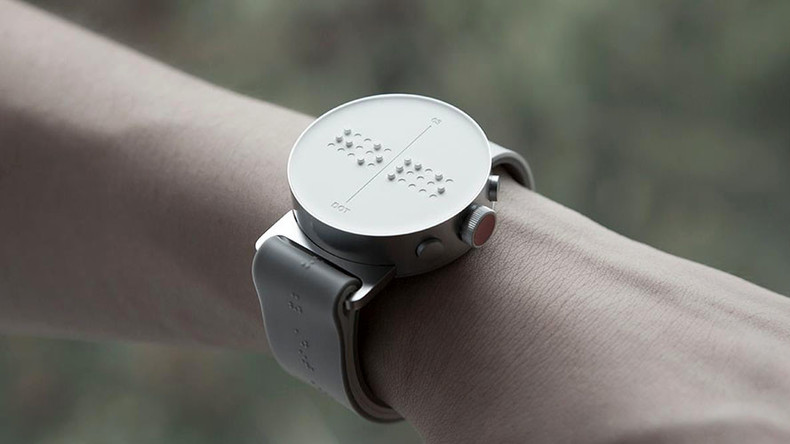 Apparently, attendees of the Mobile World Congress were able to break free from Mark Zuckerberg's VR matrix, powered by Samsung, as day two focused on more practical technology.
READ MORE: Projected keyboard, VR, & 5G grab Day 1 headlines at Mobile World Congress
The Chinese company OPPO got a lot of buzz for its lightning-fast smartphone charger.
SuperVOOC showed how it could power up the latest handheld in just 15 minutes using an algorithm that varies the current to maximize charging efficiency.
A spokesperson for the popular product said forgetting to charge your phone would no longer be an issue as it could be fully charged in the time it takes to have a shower.
OPPO also showed off improved image-stabilizing technology for phones called SmartSensor.
They claim it's the smallest of its kind and saves on battery by using a voltage-driven sensor to correct vibrations in the picture, as opposed to the power-hungry mechanical motors traditionally used in phones.
Fellow Chinese company Gionee also got some love for its Elife S8, a smartphone to rival the latest Apple and Samsung models, but for hundreds of dollars less.
The Android 6.0 Marshmallow smartphone uses a 3,000mah power battery, just like Samsung's new Galaxy S7 which debuted on Monday.
LG's G5 smartphone is in the picture as well for its camera's wide-angle lens.
Oral-B showed off a smart toothbrush that uses your phone camera to detect where you need to be brushing, leaving you no excuses not to have pearly whites.
SK Telecom unveiled the Dot smartwatch for visually impaired people, using a braille display made up of 30 pins with a seven-day battery life.
The Mobile World Congress runs until February 25.