N. Korea pledges attack on US mainland if 'high-density strike' military drills go ahead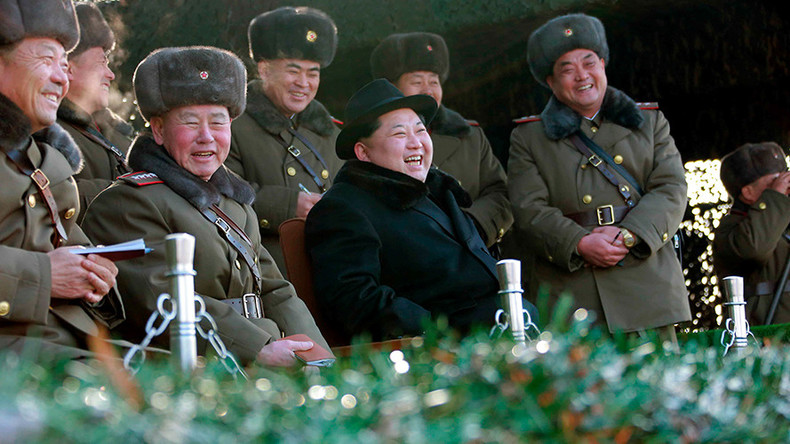 North Korea has threatened to attack South Korea and the United States if the two allies conduct joint drills in March. Pyongyang says the exercises are preparations for war and says it will retaliate.
"All the powerful strategic and tactical strike means of our revolutionary armed forces will go into preemptive and just operation to beat back the enemy forces to the last man if there is a slight sign of their special operation forces and equipment moving to carry out the so-called 'beheading operation' and 'high-density strike,'" the Supreme Command of the Korean People's Army said in a statement carried by state media, according to Reuters.
Pyongyang says its first targets would be South Korea's presidential Blue House, while secondary targets would include US military bases in Asia and on the US mainland. There are approximately 28,500 US troops stationed in South Korea.
The South Korean presidential office said Tuesday that Seoul has a duty to protect the lives of its citizens from threats posed by North Korea.
The government "would firmly respond to North Korea's reckless provocations" with an unwavering principle, Cheong Wa Dae, from South Korea's presidential office said, as cited by the Yonhap news agency.
On Monday, South Korea announced that it would take part in a "preemptive strike" on simulated North Korean weapons silos, following Pyongyang's rocket launch and a nuclear test earlier this year.
The exercise, to be conducted with the US, would see more than 90,000 South Koreans and 15,000 Americans taking part.
"This year's operations will involve recovering key facilities that are located deep within North Korea, all the way near its northern borders," a senior defense official in Seoul told the Korea Herald late last week.
"The scenario will include the special operations forces being deployed to border areas adjacent to China and Russia," continued the official, emphasizing that the troops would be needed to seal the conflict, and avoid escalation into a war with North Korea's powerful backers in Moscow and Beijing.
Seoul has insisted that the drills, supervised by the UN, are proceeding in accordance with plans made months ago, but officials have called them "a strong warning to the Kim Jong-un regime," which has been acting belligerently in recent weeks.
"Recent events here have made South Korean people feel a little insecure, especially the rapid development of the North's nuclear and missile programs, so the exercises are a welcome sign of Washington's guarantee of the alliance," Rah Jong-yil, the former head of South Korea's intelligence service, told The Telegraph.
As well as traditionally declaring the joint drills a preparation for a real invasion, Pyongyang has engaged in a particularly bitter war of words with Seoul, calling the South Korean President Park Geun-hye a "tailless, old, insane bitch" who "lives in the groin of her American master." The comments, published in a leading state newspaper, were a response to Park accusing North Korean leader Kim Jong-un of overseeing an "extreme reign of terror."
In January, North Korea carried out its fourth nuclear test, claiming to have successfully detonated a hydrogen bomb in an underground facility. While the legitimacy of the claim has been debated, the UN has said that it may deploy sanctions against the state. February's ballistic missile test, in which a satellite was put in orbit, was similarly condemned as a violation of previous sanctions imposed upon Pyongyang.