Assange lawyers call on Sweden to overturn arrest warrant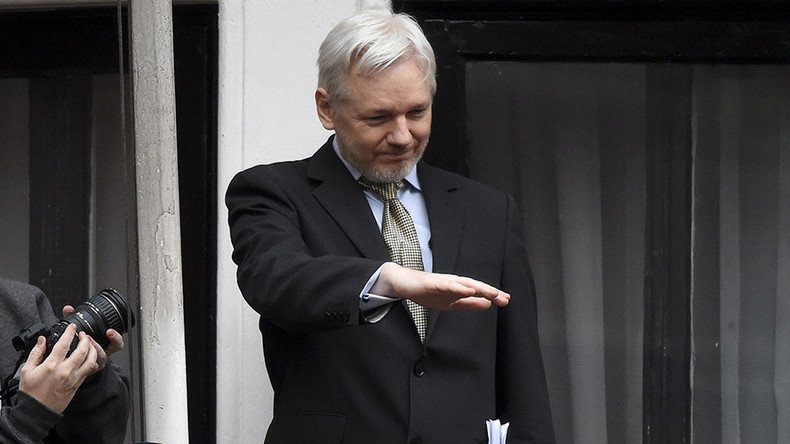 Lawyers representing Julian Assange have reportedly asked the Swedish court to overturn the arrest warrant for the WikiLeaks co-founder. This follows a UN panel's verdict that Assange has been 'arbitrarily detained' in the Ecuadorian embassy in London.
"We consider that there have arisen a number of new circumstances which mean there is reason to review the earlier decision," Thomas Olsson, one of Assange's lawyers, said, as cited by Reuters.
In Sweden, the WikiLeaks co-founder is wanted for questioning in connection with allegations of sexual assault against two women in 2010, which he has always denied.
Assange says he fears that if he goes to Sweden he will have to face a tribunal in the US, where he is wanted on espionage charges related to publishing classified documents on WikiLeaks. Stockholm, however, has refused to guarantee that this would not happen.
In August, Swedish prosecutors promised to drop the investigation into two allegations of sexual molestation and one of unlawful coercion as the statute of limitations had run out. One allegation of rape remains, about which Assange is still to be questioned.
Earlier in February, a UN panel ruled Assange has been 'arbitrarily detained' in the Ecuadorian embassy in London. The group concluded that the he "is entitled to his freedom of movement and to compensation."
"The Working Group considered that Mr Assange has been subjected to different forms of deprivation of liberty: initial detention in Wandsworth Prison [in London], which was followed by house arrest and his confinement at the Ecuadorian embassy," the statement said.
READ MORE: WikiLeaks' Assange may be interviewed in London by Swedish prosecutor
The UN panel also called upon UK and Swedish authorities "to assess the situation" of the WikiLeaks founder and "ensure his safety and physical integrity" and to "facilitate the exercise of his right to freedom of movement in an expedient manner."
Both the UK and Sweden rejected the call. "This changes nothing. We completely reject any claim that Julian Assange is a victim of arbitrary detention. The UK has already made clear to the UN that we will formally contest the working group's opinion," a UK government spokesman said.
The Swedish government said any decision regarding the preliminary investigation, for example regarding detention in absentia, is taken by independent judicial authorities.
Later, Swedish prosecutors announced plans to interview the fugitive in London at the Ecuadorian embassy.
You can share this story on social media: