Zuckerberg promotes virtual reality as 'most social platform'
Published time: 22 Feb, 2016 06:11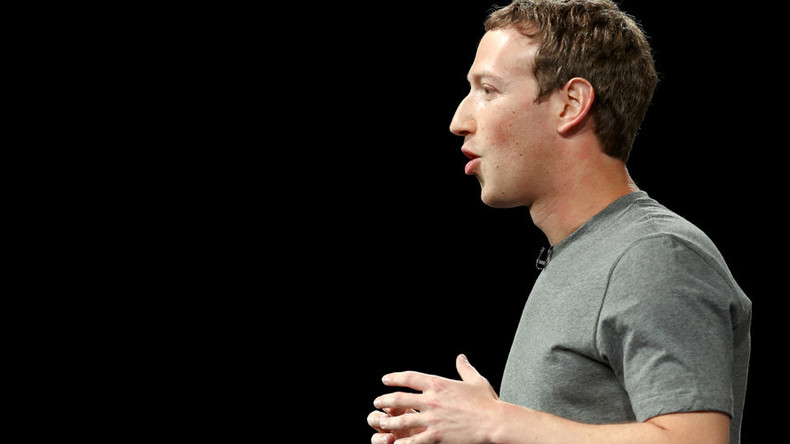 Virtual reality is "the most social platform" of the future, the Facebook founder said at a presentation of Samsung's new 360-degree camera. According to Zuckerberg, when powered by his company's software it will revolutionize social media experience.
The new Gear 360 degree camera and the Gear VR headset, powered by Oculus, which has been on the market since November, has been promoted at Mobile World Congress in Barcelona, where Zuckerberg assured the crowd that virtual reality is "going to be the most social platform."
"VR is the next platform, where anyone can create and experience anything they want," Zuckerberg said. The 31-year old promised to make Facebook "the best platform for 360 video,"he said, to make users"feel like you're actually there."
"Imagine being able to sit in front of a campfire and hang out with friends anytime you want. Or being able to watch a movie in a private theater with your friends anytime you want. Imagine holding a group meeting or event anywhere in the world that you want. All these things are going to be possible," the CEO added.
"For right now, it's mostly used for gaming," Zuckerberg admitted, but noted that more than 1 million people are watching the 360 videos every day with more than 20,000 360-degree videos already to choose from.
The new Samsung camera, equipped with two fisheye lenses and 15 megapixel image sensors, is designed to improve this experience. A wide range of accessories is available with the camera including a lens for poor light conditions. The 360-degree video shot by the can be broadcasted to Samsung smartphones and uploaded to the social media accounts, as well as Google street view.
After Facebook's $2-billion dollar investment in 2014 to buy OculusVR, an American virtual reality technology company, the social media platform partnered with Samsung to enter or rather create the consumer 3D headset market.
The first edition of Samsung's Gear VR was released in December 2014 mainly for developers. The consumer edition finally hit the market in late November 2015 for only $99. That's the piece of plastic designed to hold one of Samsung's flagman smartphones as a virtual reality screen in front of user's eyes.