Ventilation corridors to be built across Beijing to blow away smog
Published time: 21 Feb, 2016 07:30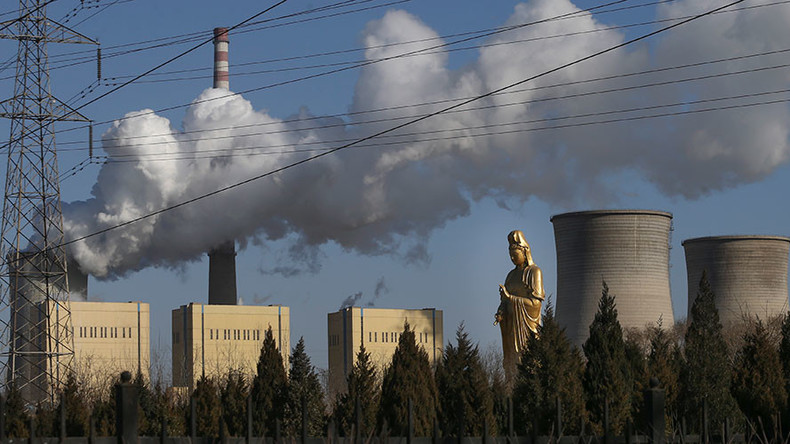 The Chinese capital Beijing is planning to build ventilation corridors throughout the city to get rid of pollution that is chocking the city's residents.
The plan, shared with Xinhua news, calls for erecting five 500-meter wide ventilation corridors, which will connect to a web of auxiliary corridors measuring 80 meters wide.
"Five first-level and a dozen second-level ventilation tunnels will be built. There might even be third-level ones in the future. Based on the different conditions of the tunnels, we will conduct further studies with meteorological departments and related experts. Each tunnel will have a model. The aim is to ease the urban heat island effect and decrease air pollution," Wang Fei, deputy head of Beijing's urban planning committee announced.
The new ventilation system will encompass the city and connect parks, rivers and lakes, in addition to highways and low building blocks.
"Ventilation corridors can improve wind flow through a city so that wind can blow away heat and pollutants, relieving urban heat island effect and air pollution," Wang told Xinhua.
One of the main arteries will run from the northern suburban areas to their southern counterparts. Another of the five corridors will be build along the central axis of Beijing, from Taiping Suburban Park in the north to the Beijing-Shanghai Highway in the southern end of the city.
Besides primary and secondary ventilation corridors, other smaller vents will be added to the system, Wang said, adding that obstacles along the way will be removed to pave a way for new installations.
Beijing is in dire need of clearing its pollution as last year it recorded only 186 days of air quality "up to par," according to statistics from the city's Municipal Environmental Protection Bureau (MEP).