CAT scoops enormous fish from muddy water (VIDEO)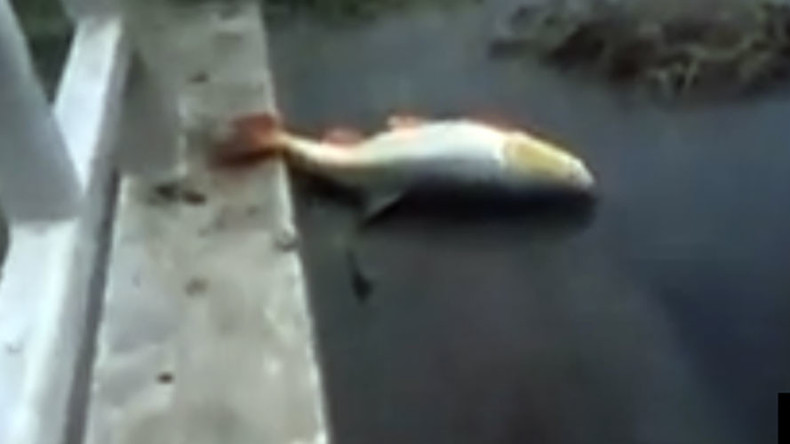 Although everyone knows cats are not indifferent to fish, this is not a typical feline hunting a goldfish kind of situation, but an actual CAT excavator grabbing what appeared to be a giant salmon from a muddy stream.
A group of workers were clearing what looked to be copious amounts of seaweed, when their excavator inadvertently caught an enormous fish.
We're going to guess it was some type of salmon? No other details other than "that's lunch sorted!" were given.
READ MORE: Moscow police hunt 'cat wearing plastic explosives belt'
A safe guess would be to say the event took place somewhere in Brazil, as a caption on the worker's uniform pants read Terraplenagem, meaning earthwork in Portuguese.
One thing is for sure: Those cold, soggy, workers were very happy, and that is all that matters, really.