Moscow police hunt 'cat wearing plastic explosives belt'
Published time: 20 Feb, 2016 00:09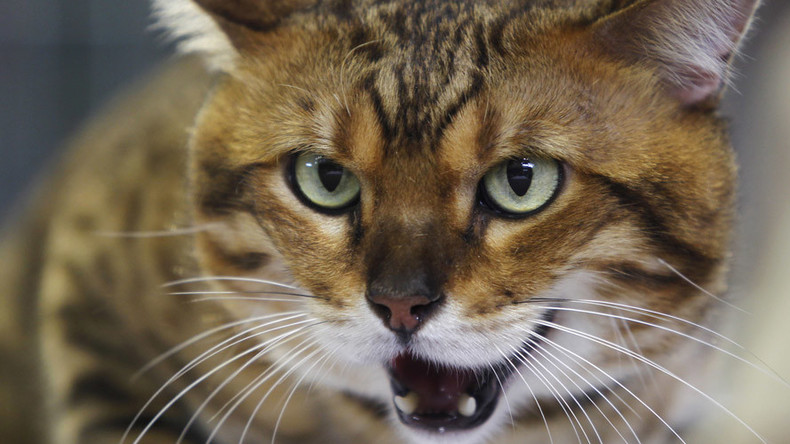 It's true that most cats feel safe and secure walking by themselves, but could this have been the case for one particular Moscow feline, and the people around it, after the owner reported the cat missing and walking around the city wearing plastic explosives?
Moscow police responded to an alarming phone call from a local resident, who reportedly put on explosives on his cat and then let it go for a walk on Wednesday.
When the unnamed man initially said that he had lost his feline and needed help finding it, a dispatcher who received the call explained that the man had phoned the wrong place, as police do not deal with missing pets, LifeNews reported.
The case would have been dismissed if the man had not eventually mentioned quite an interesting detail: the cat had, according to him, been wearing a kind of explosive belt.
"The man said that he didn't have information on the cat's location and requested assistance with searching it," a source from the police authorities said.
The man said that the cat had its personal favorite spots for strolling that were checked by the Moscow metro police, who took over the case as the final time that the owner had seen his fluffy friend was in the underground.
Most likely the man who initiated the unusual inquiry was a prankster or a mentally impaired person, experts told LifeNews. However, under Russia's criminal code, police officers will have to conduct a full investigation to bring the unusual case to an end.