Iranian state media renews Salman Rushdie death fatwa with $600,000 bounty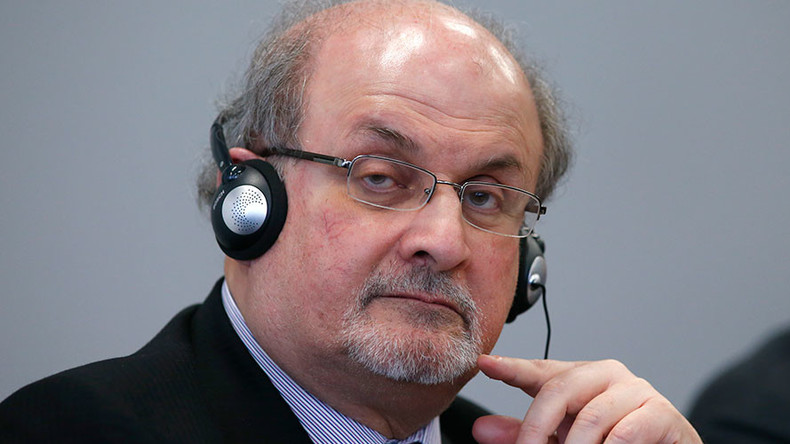 Forty state-run media outlets have joined forces to put a new bounty on the head of controversial award-winning British Indian writer Salman Rushdie.
The reinforcement of the fatwa against Rushdie coincides with the 27th anniversary of the legal decree being issued by the first Supreme Leader of Iran, Ayatollah Ruhollah Khomeini, according to the state-run Fars News Agency.
Khomeini called for Rushdie's assassination in February 1989 on charges of blasphemy over Rushdie's novel, The Satanic Verses.
The book was banned in several countries after many Muslims considered its depiction of Mohammed blasphemous. Rushdie was also put under police protection by the British government and went into hiding for several years.
At least two of the translators involved with the publication were attacked. Japanese translator Hitoshi Igarashi was stabbed to death outside his office at Tsukuba University north of Tokyo, while Italian translator Ettore Capriolo survived being stabbed at his apartment in Milan, the New York Times reported in 1991.
Iran's former President Mohammad Khatami said the threat against Rushdie was "finished" in 1998, but the fatwa has never been officially lifted. Instead, it has been reiterated on a number of occasions by Iran's Supreme Leader Ali Khamenei and other officials over the years.
The $600,000 bounty is led in financial contributions by Fars News Agency and is the largest organized effort to date in support of the fatwa.
40 of #Iran's state run media including Fars News Agency offered new $600,000 head bounty on British author Salman Rushdie! #IranDeal@VP

— NCRI-U.S. Rep Office (@NCRIUS) February 20, 2016
Iran withdrew from the Frankfurt Book Fair last year, one of the biggest publishing industry events in the world, after Rushdie was announced as guest speaker, and called on other Muslim nation to boycott the fair.
The Iranian government said the event had "under the pretext of freedom of expression, invited a person who is hated in the Islamic world and created the opportunity for Salman Rushdie ... to make a speech", AFP reported.
"Imam Khomeini's fatwa is a religious decree and it will never lose its power or fade out," Iran's Deputy Culture Minister Seyed Abbas Salehi told Fars News Agency.
You can share this story on social media: