ISIS child kisses father goodbye before suicide mission in chilling new video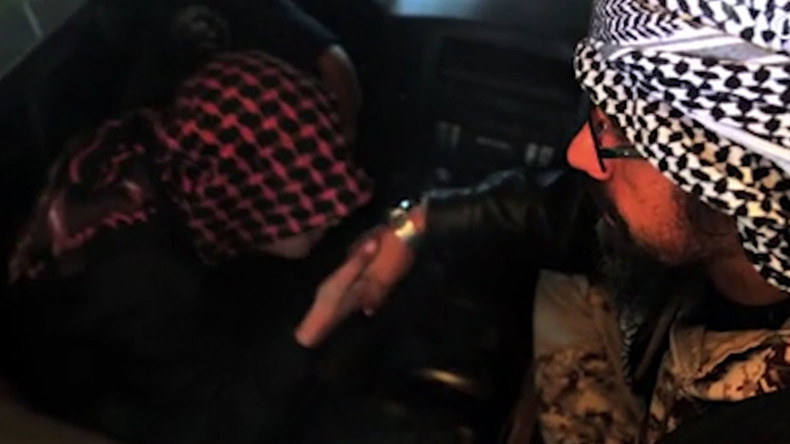 A harrowing Islamic State propaganda video has emerged online, depicting an 11-year-old boy near Syria's Aleppo kissing his father goodbye before setting off on a suicide bombing.
The boy in the video posted by Islamic State (IS, formerly ISIS/ISIL) supporters last month is identified as Abu Imara al Omri. It is claimed he targeted Syrian soldiers in the town of Ghazi by driving a truck laden with explosives into their midst.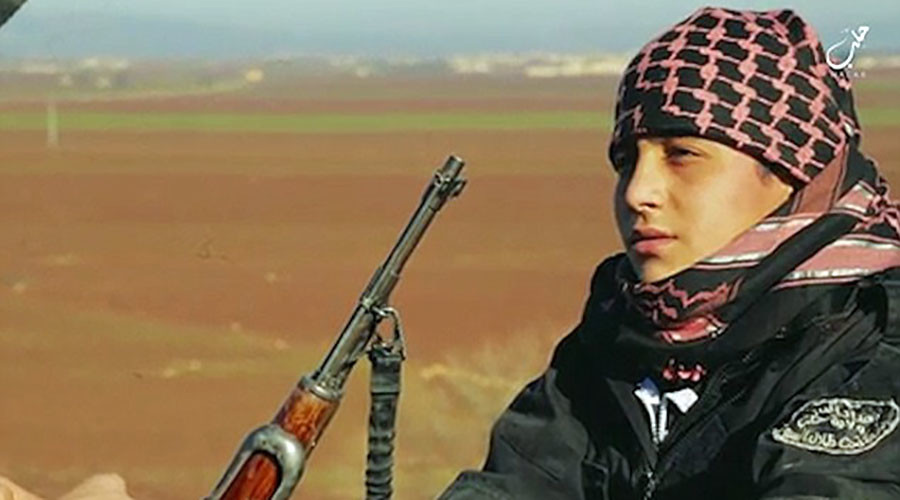 In the video, set to traditional singing, the boy and his father inspect the car, fashioned with added armor at the front. This is before Abu says his final words, kisses his father's hand in a final blessing and both hug for the last time. There does not appear to be any regret exchanged at all, and the somber atmosphere is presented as a normal everyday occurrence.
READ MORE: ISIS use of children for suicide missions skyrocketing - US report
Later on, Abu is shown in a field just outside of a town in Syria, receiving instructions from a senior militant and looking pensively into the distance, before the whole thing wraps with a massive mushroom cloud seen on the horizon, set to more religious talk in the background.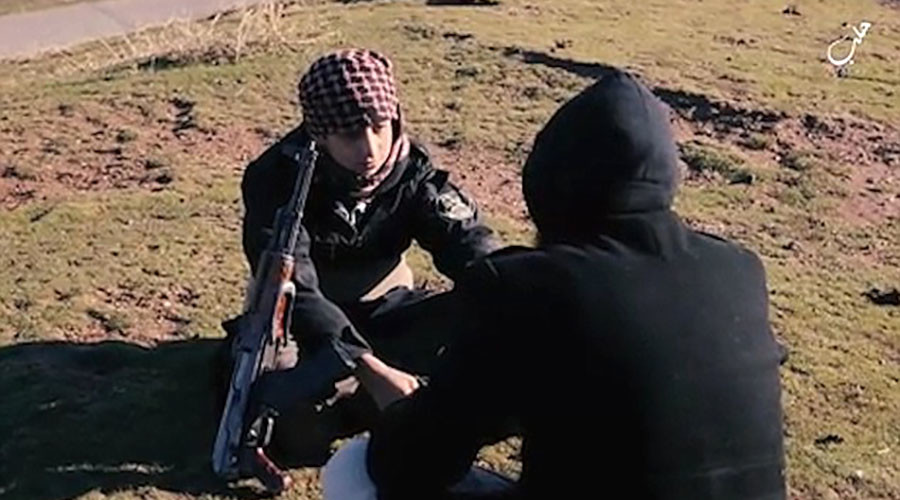 It is becoming increasingly clear how the Islamic State (IS, ISIS/formerly ISIL) uses children for its wars, and this is a growing trend. A fresh report by US researchers detailed the terrorist group's different approach to child recruitment: unlike situations where ranks need to be replenished, or those where a child could potentially be more effective against an enemy, IS uses children in much the same way as its other fighters – not as some last resort. They go on missions, commit suicide and attack enemies with whatever they've got.
The only real difference is the use of the term 'cubs of the caliphate' – IS has a few camps dedicated to this particular indoctrination. Like his peers, Abu was a 'cub' – the next generation of jihadi. Among its many tactics to get children to join its cause, the group even encourages mothers to send them off.
Abu joins 88 other children scientists from Georgia State gathered information on in the January 2015-2016 period. Most of these deaths across Syria and Iraq are essentially suicide missions – be they bombings or running into an enemy midst with light weaponry.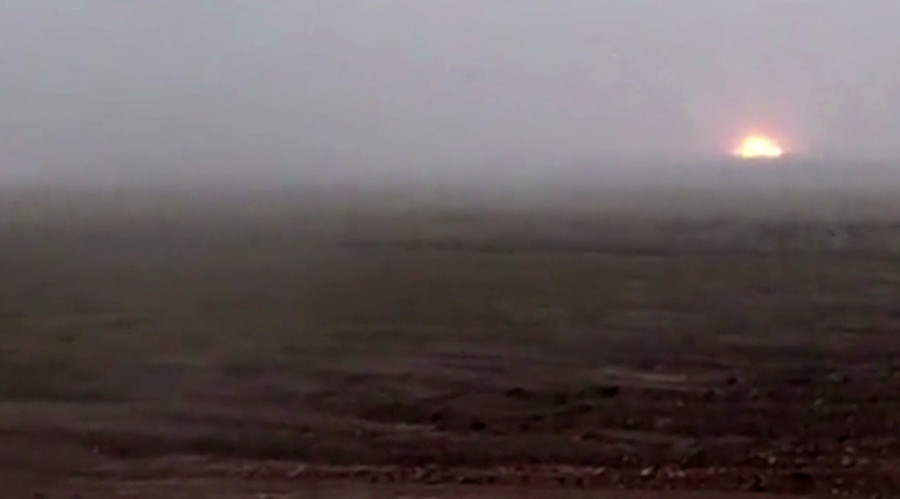 As the tactic of using children is finding increasing favor with IS, their methods of carrying out attacks also evolve. One, called a 'plunging attack', centers on storming an enemy position with firearms before detonating one's own explosives-laden jacket.
Experts say those fighting the IS need to come up with new ways of combating indoctrination and fostering normal reintegration into society – especially for escaped young fighters who live in Europe; the children used are getting younger and younger and an ethical conundrum also begins to present itself for those faced with the unenviable task of pulling the trigger on some 11-year-old.