Bird's-eye view of Russia's westernmost city will take your breath away… & maybe leave you dizzy
Published time: 20 Feb, 2016 15:17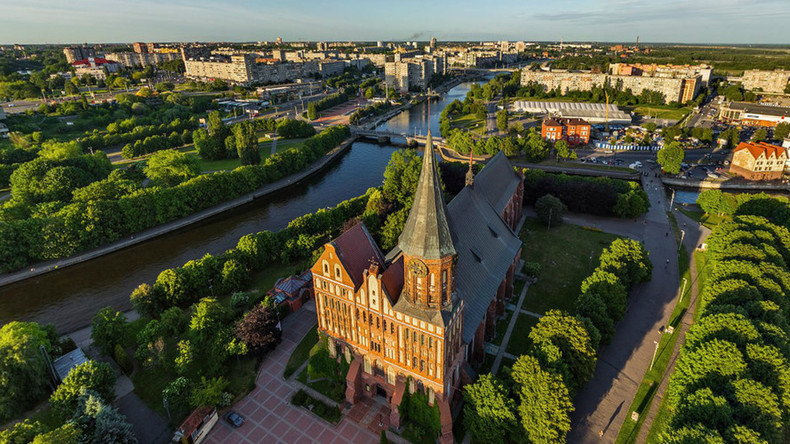 Sightseeing is made easy by the team at AirPano, a website full of bona fide HD virtual tours that allows anyone to explore various world attractions from the comfort of their sofa. The site's latest edition is Russia's western exclave, Kaliningrad.
26 spherical panoramic shots of the city provide a full-on immersion effect.
"Unlike viewing a traditional photograph limited by its frame, or watching a film that follows its director's idea, a spherical panorama gives you a freedom of being on location, where you can turn around 360° and have a closer look at every detail," the AirPano website reads.
The non-profit is run by a small team of photography enthusiasts who've made panoramic imaging their passion. There are about 3,000 spherical panoramas available on the website coming from 300 different locations worldwide.
In 2015, RT launched its own panoramic app - RT 360 - offering users complete immersion into news stories RT run.
READ MORE: RT first among TV news networks to launch 360 video app
The port city of Kaliningrad is a Russian exclave squeezed between Poland and Lithuania. Before becoming part of Soviet Russia in 1945, following the Potsdam Conference after WWII, it was called Königsberg. In 1946, it was renamed to Kaliningrad after a Bolshevik revolutionary, Mikhail Kalinin.