'Threat is increasing': S. Korea warns of planned terror attacks by the North
Published time: 20 Feb, 2016 11:03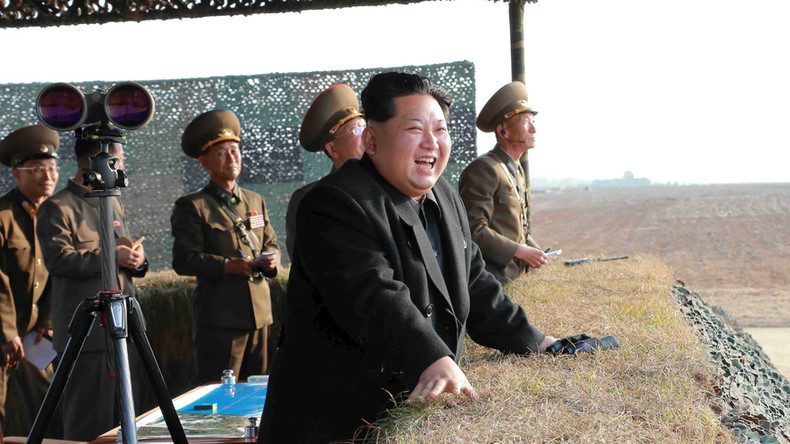 South Korea's spy agency has warned of possible attacks by the North, which would target activists, defectors, and government officials. It has also warned of mass terror events that could strike subways, malls, and other public areas.
The National Intelligence Service (NIS) also warned of possible cyber attacks launched by Pyongyang.
On Thursday, the NIS briefed the ruling Saenuri Party on developments taking place in North Korea, citing targeted attacks on activists, defectors, and officials, an official present at the meeting told AP.
He noted that Pyongyang could launch poison attacks, or lure people to China where they would be kidnapped.
The Saenuri official also said mass terror attacks were possible, which could take place in public areas such as subways and shopping malls.
The official declined, however, to say whether the briefing discussed how the spy agency - which has a mixed record when it comes to predicting developments in North Korea - obtained the information. The NIS itself refused to confirm the reported assessment.
Responding to the NIS assessment, the press secretary for South Korean President Park Geun-hye, Kim Sung-woo, said in televised remarks that the North is working to implement Kim Jong Un's order to "muster anti-South terror capabilities that can pose a direct threat to our lives and security."
He added that the possibility of attacks launched by Pyongyang "is increasing more than ever."
Seoul and Washington are discussing the possibility of deploying a sophisticated US missile defense system to South Korea.
The two allies said they began preliminary talks earlier this month on deploying the Terminal High-Altitude Area Defense, the same day Pyongyang conducted what they say was a banned test of missile technology. North Korea, however, says it was a satellite launch.
Pyongyang has warned that the deployment of the anti-missile system could be a source of regional tension. Opponents say the system could help US radars locate missiles in other countries, and it has already been slammed by Russia and China.
South Korea and the US also say their annual springtime military drills will be the largest ever in 2016, with South Korea's defense minister saying earlier this week that about 15,000 US troops will take part – double the number that usually participates.
Pyongyang says the drills are preparation for an invasion of the North.
On Wednesday, the US flew four stealth F-22 fighter jets over South Korea, affirming that it maintains an "ironclad commitment" to the defense of its ally. Last month, it sent a nuclear-capable B-52 bomber to South Korea, following the North's fourth nuclear test.
North Korea has a history of attacks on the South, including shelling in 2010 on an island that killed four people and the 1987 bombing of a South Korean airliner that killed all 115 people on board.