'Kill Kim': South Korean MP says North's leader should be assassinated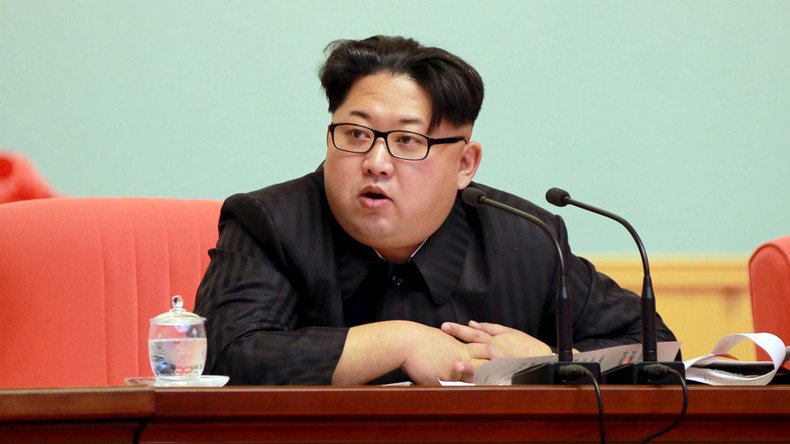 A South Korean MP from the country's ruling party has called on the president to order the assassination of North Korean leader Kim Jong-un, arguing that only death would stop him from using nuclear weapons.
"Everybody will be happy if Kim Jong-un is removed," Ha Tae-keung, of the ruling Saenuri Party, said in an interview with the radio station YTN.
Ha, a former human rights activist turned lawmaker, argued that Seoul had a window of opportunity of four to five years to kill Kim before he unleashes a nuclear war.
Ha suggested that President Park Geun-hye should openly declare the intention to assassinate Kim Jong-un and seek international support for the effort, particularly from the US and Japan. He said it would be similar to what happened to late Iraqi President Saddam Hussein, who was ousted from power by a US-led invasion, captured, tried and sentenced to death by an Iraqi court.
"Kim Jong-un is a criminal," Ha said. "Getting rid of a criminal is appropriate and does not violate international laws."
Ha's incitement to kill Kim has its roots in the history of confrontation between the two Koreas. Pyongyang launched at least two failed assassination attempts on President Park's father, the dictatorial President Park Chung-hee. One of them, in 1968, involved a 30-men commando raid on the presidential palace, the Blue House.
Soul assembled a strike against North Korean leader Kim Il-sung, Kim's late grandfather, in retaliation for the attack, but called it off at the last moment. Park's security chief, Kim Jae-kyu, rather than the North Koreans, eventually killed the South Korean leader in 1979.
His successor, President Chun Doo-hwan, dodged death in a Northern bombing plot in 1983 due to traffic congestion, but 17 South Koreans, including cabinet ministers, were killed.
Tensions between Pyongyang and Seoul are currently at higher-than-usual levels after North Korea carried out its fourth nuclear test in December and launched a space satellite last week.
You can share this story on social media: