2 Serbian embassy staff kidnapped by ISIS killed in US bombing in Libya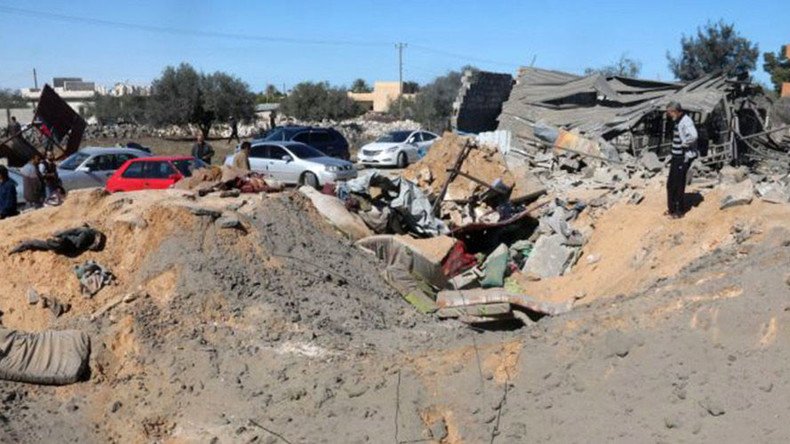 Two Serbian embassy staff abducted in Libya were killed on Friday during a US airstrike on a suspected Islamic State training camp, Belgrade has confirmed. Their deaths came just as ransom negotiations had got underway with the kidnappers.
Embassy communications chief Sladjana Stankovic and her driver Jovica Stepic were killed by a US bomb targeting the camp in Sabratha, Serbian Prime Minister Aleksandar Vucic told journalists on Saturday.
"We demanded explanations from the US about whether they knew that foreigners were present at the site. They said they didn't," Vucic said.
He offered condolences to the friends and loved ones of the two Serbs, and said their deaths made it a sad and difficult day for the country.
Earlier, Foreign Minister Ivica Dacic said that the Serbian authorities had been negotiating the release of the two abductees.
"The kidnappers had a financial interest," Dacic said.
Sladjana Stankovic and Jovica Stepic were abducted in the northwestern coastal city of Sabratha on November 8, 2015, when their car was hijacked by gunmen after becoming separated from a convoy carrying Serbia's ambassador to Libya.
READ MORE: US to admit 14 more civilian bombings in ISIS campaign – report
The Friday airstrike carried out by the US in western Libya reportedly killed more than 40 people. The Pentagon said the strike was targeting Noureddine Chouchane, the Tunisian suspected of masterminding the deadly attack on the Bardo Museum in Tunis in March, 2015.
While the US claimed the bombing was a major success, it has also found itself on shaky legal ground, as the strike may have been carried out without any legal justification.
READ MORE: 'Dirty conscience': Family of Italian hostage killed by US drone still waiting for direct apology
The circumstances of the two Serbs' alleged deaths are reminiscent of those of Italian Giovanni Lo Porto and American Warren Weinstein, who were killed by an alleged US drone strike on a Taliban compound in January, 2015.
Russian Foreign Ministry spokeswoman Maria Zakharova offered deep condolences to the families of Sladjana Stankovic and Jovica Stepic, and urged the US and NATO to be more responsible in choosing their targets.
"We urge the US and other NATO countries to choose targets responsibly and carefully, like Russian air forces do in Syria. This is not the first time NATO strikes have resulted in the killing of innocent people. There is no doubt that when carrying out such operations the US and its allies have to follow international law, and not act unilaterally, but coordinate their steps with all the necessary members of international community."
You can share this story on social media: