'Dirty conscience': Family of Italian hostage killed by US drone still waiting for direct apology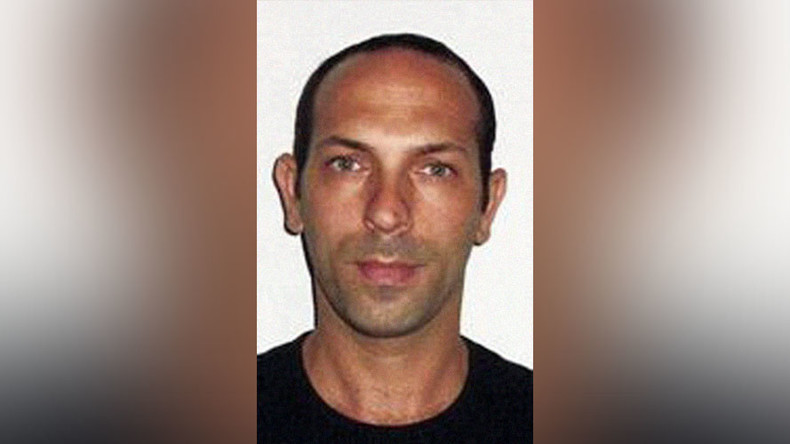 The family of an Italian aid worker held hostage by Afghan Taliban for years and killed in a US drone strike last January says neither American nor Italian authorities contacted them directly since official public condolences were delivered.
Giovanni Lo Porto, 37, who had been held hostage by Taliban since 2012, was killed along with another foreign hostage, an American citizen Warren Weinstein, on January 15, 2015, by a Hellfire missile fired from an American drone allegedly belonging to the CIA.
Later, American intelligence claimed it was unaware of the presence of the hostages in the Islamists' compound in the tribal area on the Afghanistan-Pakistan border.
READ MORE: US drone strikes kill US, Italian hostages in Pakistan
US President Barack Obama delivered general condolences, making a rare admission that the US classified counterterrorist operation had killed the wrong guys, including foreign hostages, despite "hundreds of hours of surveillance" allegedly being conducted before the airstrike was ordered.
The airstrike eliminated in the first place "dangerous members of Al-Qaeda," otherwise unassailable, Obama said in a statement delivered on April 23, 2015.
Obama shared the hope that the families of Lo Porto and Weinstein would find "some small measure of solace" in the fact that the legacy of the killed hostages will endure.
"May God bless these two brave men, and may He watch over and comfort their families for all the years to come," Obama said.
However, after this statement, US authorities made no direct contact with the Lo Porto family, leaving them in the dark regarding the exact circumstances of their relative's death.
"Why is no one talking about it anymore?" Lo Porto's younger brother Daniele told in an interview to The Guardian. "Italy is doing like it did in the Roman times: they have washed their hands of it."
Italian authorities did not attend the funeral of Giovanni Lo Porto, and even bringing the man's remains from Rome to Palermo became a bureaucratic nightmare.
"It's logical for them not to come to the funeral: it shows they have a dirty conscience and they didn't have the courage," Daniele said.
Daniele recalled that in December 2014 Italian authorities told the family by phone that Giovanni could be soon coming home.
"[The ministry] told me in December 2014 by phone that Giancarlo (Giovanni's name for family members) was coming home, that the negotiations were positive and had reached a good point," Daniele said.
READ MORE: 'Gambling with lives': Private contractors pick US drone targets, says report
In fact, a month later he was killed by a US missile and the only source of information about Giovanni's captivity was Bernd Mühlenbeck, a German aid worker who was kidnapped along with Lo Porto in January 2012 and released in October 2014.
"If no one talks to you, you develop your own ideas. Italy doesn't say anything. America doesn't say anything, so what do you do? You think for yourself. You think and think," he said.
After Giovanni's death the family's life came to a complete standstill, with his mother refusing to leave home anymore.
Daniele does not believe the possibility that the US could not have known that Lo Porto was in the Taliban compound.
"Obama knew that my brother and [Warren Weinstein] were there, but he was interested in four Taliban who were big fish," Daniele said.
You can share this story on social media: