Italy's threat to cut funds to eastern Europe is 'political blackmail' – Hungarian govt spox
Published time: 19 Feb, 2016 19:42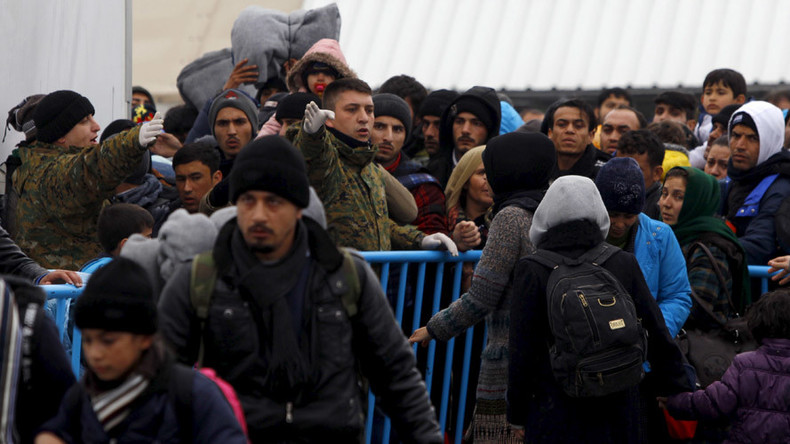 A threat to leave the European Union's eastern members with no financing voiced by Italian Prime Minister Matteo Renzi has been dubbed "political blackmail" by the Hungarian government spokesman.
Renzi gave a warning to eastern European members of the EU on Thursday that if they fail to carry out the obligation to take in their share of refugees, they might be stripped of financial support, Reuters reported.
The statement was described as a "political blackmail" by Hungarian government spokesperson Zoltan Kovacs who also stressed that Hungary has not changed its position on the EU quota system, the national news agency MTI reported on Friday. The EU's decision to redistribute hundreds of thousands of refugees is a mistake and Europe's migration policy has gone wrong, Kovacs added.
Ever since a plan to relocate more than 120,000 refugees among EU member states was approved in September, 2015, the four eastern European countries that voted against it – the Czech Republic, Romania, Slovakia, and Hungary – have been trying to prove its inefficiency.
Slovakia and Hungary, the loudest critics of the plan, want to challenge it in court. Hungary has pointed out that the EU budgets needs to be reconsidered which could actually help address the problem.
The idea of migrant quotas was also rejected by Poland right after the deadly terrorist attacks in Paris that killed 130 people.
As soon as the proposal was accepted, the countries most affected by the refugee crisis introduced border controls and started building fences along their borders in order to stop the flow of illegal migrants.
Just recently France, which was initially supporting the quota system along with Germany, promised to stick to its pledge to take in 30,000 refugees, but said that accepting additional numbers is off the table.
"We won't take any more. France never said 'come to France'," French Prime Minister Manuel Valls said, according to Reuters.